Roasted nuts are my husband's favorite go-to snack. He is the snacker in the house, grabs a handful every time he walks into the kitchen. I don't like snacking, I'm more of a 'eat a full meal and wait for the next meal' kind of a gal. Even when I snack, it has to be in a proper bowl, I don't do handfuls, I only have bowlfuls :-)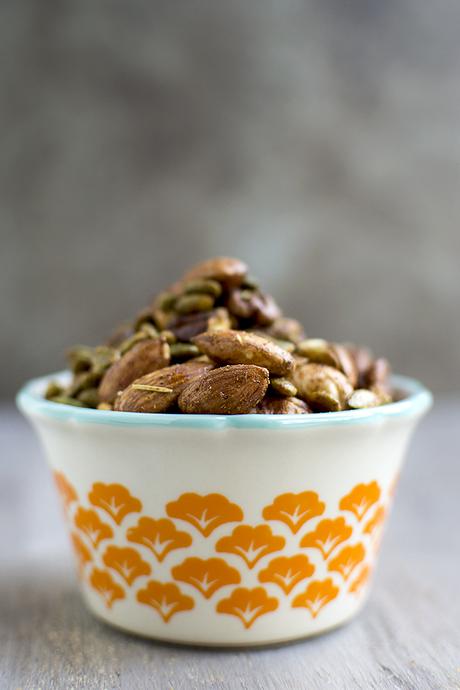 Anyway, my husband has been asking me to make roasted nuts for a long time and I finally made him these curry flavored roasted mixed nuts. Recipe courtesy
Ellie Kreiger's Food Network show
.
These roasted nuts are very easy to put together, takes about 5~10 minutes of prep time (if you are not a nut like me who stores nuts in different places like the fridge in the basement and forget to bring one variety up while bringing the others -- it will probably take you much less than that). They are flavored with curry powder, dried rosemary and sweetened with a little bit of maple syrup.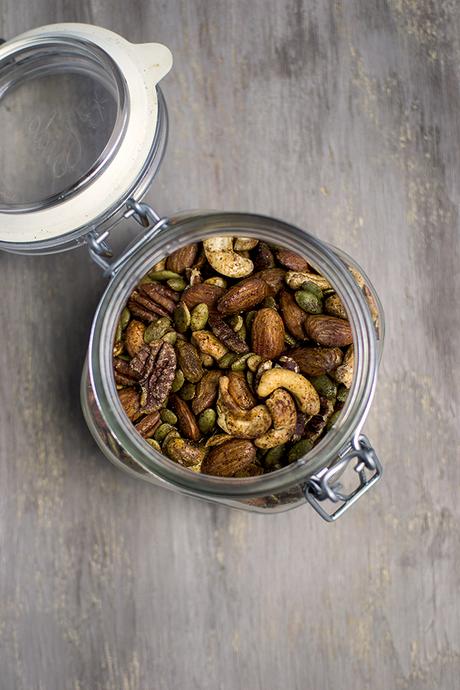 You can totally customize them with your favorite spices and make up your own recipes. Even the nuts can be omitted or swapped as per preference (or allergies). The recipe makes 2 cups of roasted nuts and in my house they were all gone in 2 days (¼cup is the recommended serving size), so double or triple the recipe to make enough for at least 1 week.
Curry roasted Nuts
Ingredients
:
½cup

Almonds

½cup

Pecans

⅓cup

Pistachios

⅓cup

Cashews

⅓cup

Pumpkin Seeds

1~2tbsp

Maple syrup

½~1tsp

Curry powder

⅛~¼tsp

Red chili powder

½tsp

Dried Rosemary

¼tsp

Salt
Method
:
Preheat the oven to 325°F. Lightly grease a baking sheet with cooking spray.
In a medium sized mixing bowl, combine the nuts and seeds. Add the maple syrup, spices and salt. Toss to combine.
Transfer the nuts onto the prepared baking sheet and spread them evenly into a single layer. Bake for 15~20 minutes, stirring once in the midway point, until nuts are fragrant and lightly roasted. Remove from the oven, cool completely and store in an airtight container.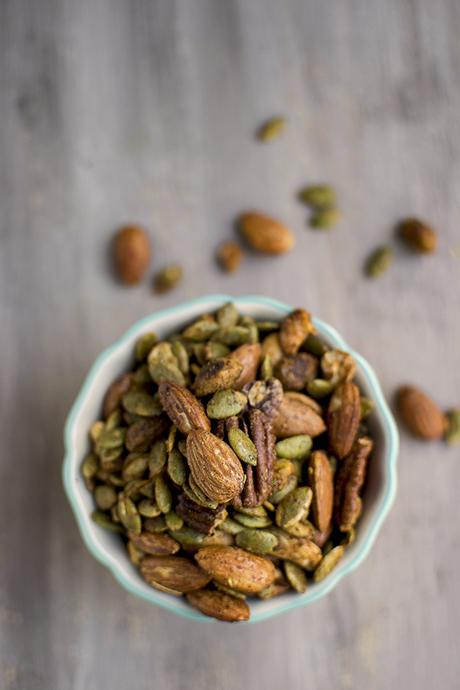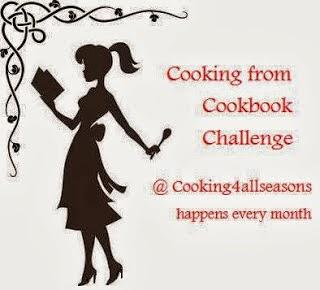 Also linking this to Valli's '
Cooking from Cookbook Challenge: April -- Week 2'.