A few times recently I've thought about doing a 'currently coveting' post after seeing them on lots of other blogs. But when I try, I can't get that excited about anything for myself in terms of clothes etc.
However, I do find myself constantly looking online at a few different bits and bobs - and in true Natural Momma in Me style, they are all 'crunchy' mommy things, and things based around Izzy! So, here is my list of some 'crunchy' things I am currently coveting.
1// Ring slings
A lovely friend lent me her ring sling to try out, and I love it and know I need my own! The only problem is...which one!? You can get them in all price ranges (from £20-£120+) and every color and pattern you can think of.
I love the Little Frog ring slings (available from b2boutique.co.uk) in both the Amethyst and rainbow styles, the Neobulle Feng Shui Glamour and the Oscha Ladybirds Juliet (available from oschaslings.com)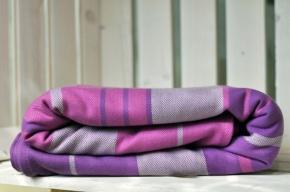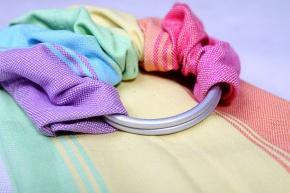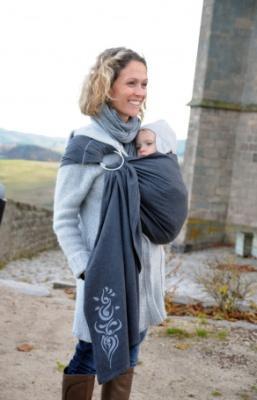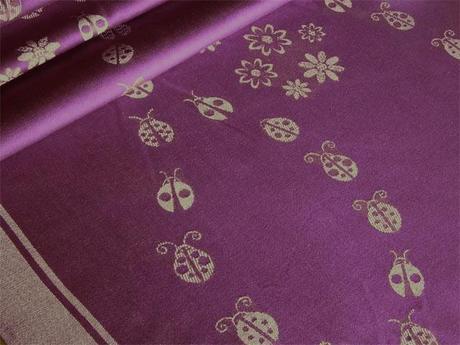 2// The new bumGenius prints
For ages I was resistant to buying any bumGenius nappies, I'm not sure why really. Then, when I tried them as part of my nappy library kit, I loved them and HAD to buy some! The only issue for me was that they didn't have lots of lovely, funky designs. Now, they have just brought out 4 new prints covering all their nappies varieties - what are they trying to do to me?! This one, based on Alice in Wonderland, really caught my eye as it's so girly.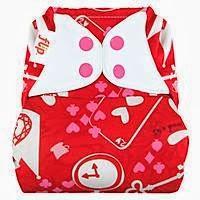 3// Leg warmers and leggingsI recently reviewed Huggalugs legs warmers from Nappy Kind Boutique , and wrote about how leg warmers are a pretty staple part of many crunchy mommas baby wardrobes. Well, so too are baby leggings. When I say leggings, I don't mean the sort that you wear under a dress (or as the case for teenagers seems to be, you wear them instead of trousers), I mean leggings like these (both from NKB). They are comfy, stretchy and designed with a nice big bum area specially for cloth bums. I love the two prints below, and Frugi have some lovely ones which match their clothes AND some nappy prints. The mama who lent me her ring sling is particularly wonderful at co-ordinating her Frugi outfits for her little man (Isabelle's boyfriend!)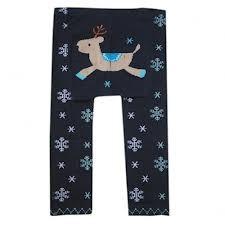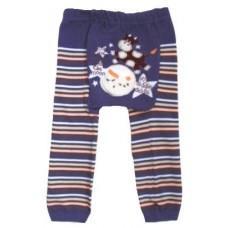 Leg warmer wise I am in love with these snowflake LW from Tiny Nippers, and the Candy Sparkle Stripe from Nappy Kind Boutique. (Don't forget to get your 10% off code for Nappy Kind Boutique exclusive to my readers here!)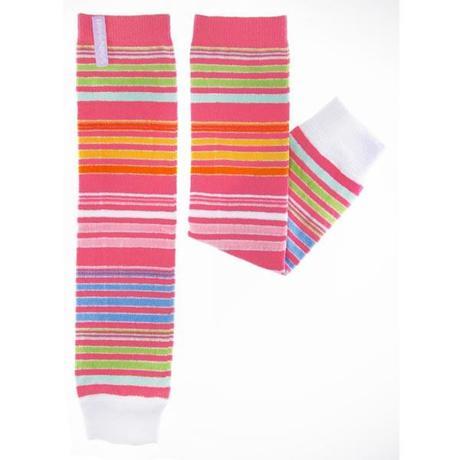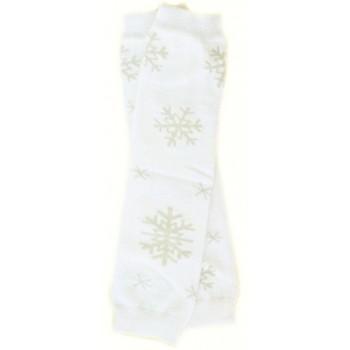 4// Onesies for Izzy
OK, these aren't really a crunchy thing at all, but I need more of these in our lives. I don't mean onesies as in babygros/sleepsuits, I mean onesies that look like adult onesies shrunken down (that's the best way I can describe it!) I have bought two for Isabelle - one from Tesco, and the other from M&S, and I adore them both on her. They are so soft and cuddly, and just seem so comfy! They also keep her looking lovely and 'baby', and are super practical too. There is nothing about these that I don't love! This is Izzy rocking her 'Aztec' print onesie from Tesco. (It is listed under their 'nightwear' section - but I beg to differ as who would put a baby to bed in something with a hood?)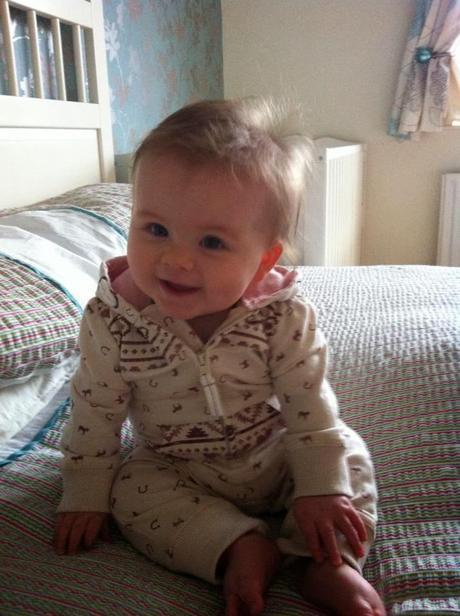 5// Grimm's wooden toys
Simon and I are both big fans of wooden toys for Isabelle. Everything we have so far for her for Christmas (don't worry - only 4 things! And she is underprivileged so won't be getting too much more from us!) is a wooden toy - or partially wooden at least. The Grimm's toys are just beautiful, and I especially love their Rainbow, and the stacking toys like the tower boat. They are just so beautiful, and I love how these toys are generally more 'open ended' than most 'normal' toys, and the fact that they are hand crafted and made of non-toxic products is a definite bonus.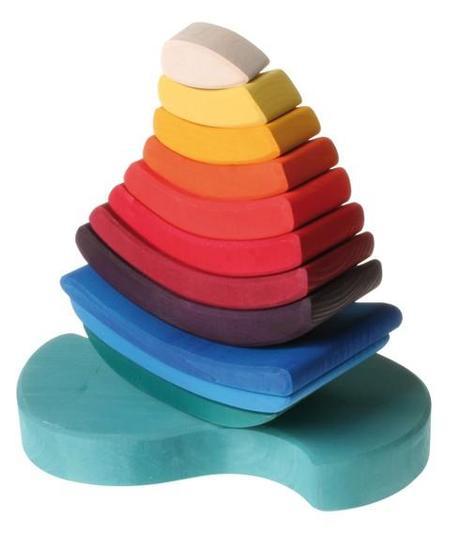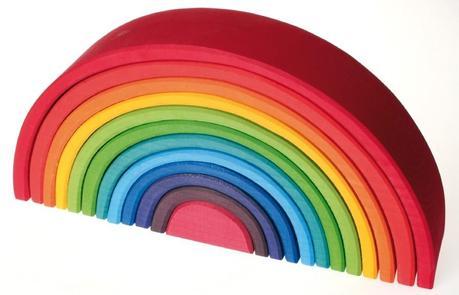 So there you have it - my currently coveting list. Now, just to find the money to support all these crunchy ways...