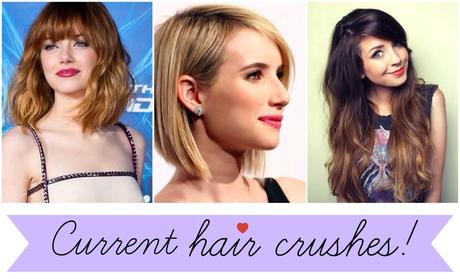 I've been growing my hair out for roughly about the last year or so but I've come to a grinding halt as now that I can't actually get more than an inch off my hair until the end of June (it needs to be able to easily style into a ballet bun) I now have fallen out of love with the idea of having long flowing locks and want to chop it all off again. Isn't it funny how as soon as you cant do something you then want to do it? I've also had a couple of bad hairdressing experience in the past where they decided to hack half my hair off when I'd only asked for half a inch so I'm a tad bit nervous to go and get a trim as my usual hairdresser (who's lovely by the way!) has gone to have a baby and knowing my luck I'd end up having to repeat the 'ah bugger my hair has vanished!' fiasco all over again.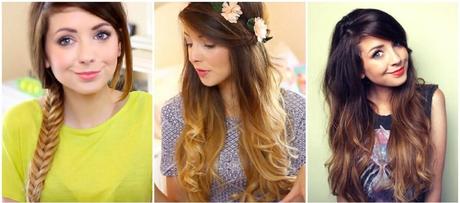 In my wildest hair-related dreams my hair would carry on growing and the end result would mean that I'd have Zoe's amazing hair! I swear that the girl has the most incredible hair that I've ever seen, it's so luscious, long and looks as if she's stolen it off a Victoria's Secret model. But alas, I sadly can't see that happening to my hair-dyed to high heaven, thin and easily breakable hair - plus when I have my hair down at the moment I look more like the girl from the Ring rather than a hair spokeswomen for enviable hair. A girl can dream though!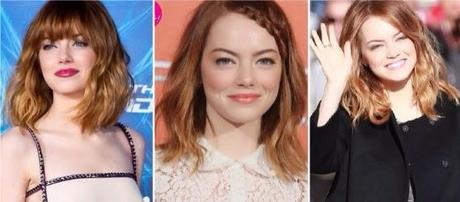 A look that's probably a bit more closer to achieving in real life is Emma Stone's latest long bob with bangs. I find that because I have quite a small face it tends to get swamped by this lanky brunette curtain that currently resides on my head. I think that this look is absolutely stunning as it looks elegant yet effortless but it also can be styled fairly easily because it's not too short and (most importantly because I'm incredibly lazy when it comes to hair) doesn't seem to require much effort, you can just throw in a cute side braid like Emma and you're good to go!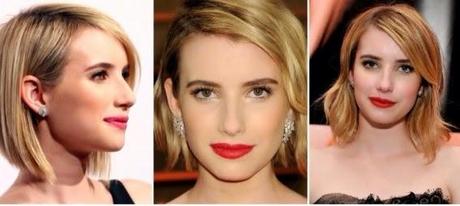 The one of the many things I admire about Emma Roberts' is her boyfriend, Evan Peters hair. Like me she's had it short, long and everything in between, however I personally think that her current super short bob suits her best as again, like me it frames her tiny face perfectly. I actually had my hair in a similar style whilst I was in college and it was so neat to not have to fuss about with it, fighting with the pesky hairbands that snap in half and the half hour daily session with the hairdryer. It wasn't until I had long hair again that I realised that it takes far too long to dry my hair after washing it. I think that I will end up going back to this style in the Summer/future as it looks very sleek, stylish and like I said before - it's incredibly simple to maintain.