This post may include affiliate links, including Amazon Associate links. I may earn money if you click on one at no extra cost to you.
I give CurrencyFair a 5-star review and think it's the best international money transfer out there. And I'm not alone. It has a 4.7 rating of over 4700 reviews on TrustPilot. See why:
What is CurrencyFair?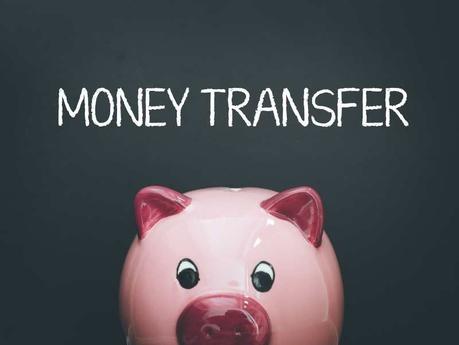 CurrencyFair is an international money transfer service. Or in their words,..is an online marketplace where real people exchange currency with each other at better rates and with fewer fees than they can get from a bank.
Who Will Benefit From Using CurrencyFair International Money Transfer?
Expats or International Students. I use it every month to send money from Germany (where I live) back to my Canadian bank account (I'm from Canada) to cover expenses there.

Small business owners. If you have employees or contractors living in different countries it's a much cheaper option than Paypal. I use it with one of my contractors and have used it to pay contractors in Canada, South Africa and more.

Foreign Property Owners. I own property in Canada and use it to send money to cover expenses.
Here's proof that I actually use CurrencyFair. It's a screenshot of my account showing that I've done 131 international money transfers with them so far and continue to use them.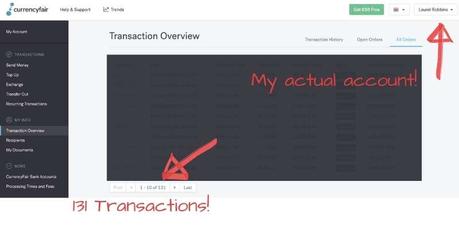 Why I Think CurrencyFair is the Best International Money Transfer and Give it a 5-Star Review
CurrencyFair has a rating of 4.7 with over 4715 and counting reviews on TrustPilot - meaning the reviews are verified. Here's why I give it such a high rating:
1) CurrencyFair is Transparent with their Fees
Each transaction costs €4, regardless of how much money you transfer. There's also an interactive calculator that shows you the current exchange rate. That way, you know how much money you will be receiving.
This is a refreshing change from other services I've used. I can't count how many times I ended up with less money than anticipated due to hidden, or less than transparent fees.
2) CurrencyFair Is a Cheap Way to Transfer Money
CurrencyFair is MUCH cheaper than wiring money from one bank to the other - up to 8x cheaper! The last time I did that, I incurred a charge of €60. With other services, like Paypalyou pay a percentage of the amount being transferred.
Not only is this often not disclosed, it means the more money you transfer, the more you pay. With CurrencyFair, you only pay €4, regardless of whether you transfer €500 or €5000.
3) CurrencyFair Exchange Rates Are Flexible
As much as I would love to keep on top of the exchange rate, I get busy and don't always pay as much attention as I should. I appreciate CurrencyFair's option of either doing it immediately at the current exchange rate or choosing my own exchange rate on the MarketPlace.
However, this can save you a LOT of money, especially if you were transferring a large amount. I plan to use this feature in the near future since you can save thousands by monitoring exchange rates and exchanging it at an advantageous time for you.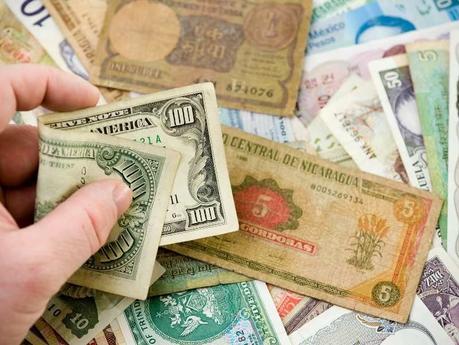 4) CurrencyFair is a Fast Way to Transfer Money Internationally
I received my transfer into my Canadian account less than 15 hours after I made the transfer. Sometimes it takes several days but it's still much faster than other money transfer services. When I used to send wire transfers, I usually waited for at least 5 days for the money to arrive.
The CurrencyFair representative I spoke with said that it's usually faster among other countries. I read some reviews stating that customers received their money within an incredible 2-3 hours!
International Money Transfer Tip: Transfer the money several days in advance of when you need to to ensure that it arrives on time.
5) CurrencyFair Offers Great Customer Service
I spoke with a representative initially, who was incredibly helpful and explained the set-up process. After that, I didn't require further assistance as it was straightforward.
Other customers have given CurrencyFair's support service glowing reviews. That's something I value, in any industry, and especially when I'm transferring money!
6) CurrencyFair is a Trusted and Secure Way to Transfer Money Internationally
It's fully licensed and regulated by the Central Bank of Ireland so you know that your money is safe.
7) CurrencyFair is a Flexible Way to Transfer Money Internationally
You can transfer money in 20 different currencies to 150 different countries so it's very flexible.
8) CurrencyFair Has an App Making It Easy to Monitor Exchange Rates
CurrencyFair has an app both for Apple and Android making it easy to monitor exchange rates and exchange your money when it's advantageous for you to do so. You can also sign up for rate alerts.
Transfer Money Internationally with CurrencyFair and Get Your First 5 Transactions FREE
How to Transfer Money Internationally with CurrencyFair:
It took me about 10 minutes to set up the service, to enter my bank account information, of both my sending and receiving banks and to enter the verification code sent to my mobile phone for security reasons. It was simple and straightforward.
Once you've set up your account transferring money internationally is a simple three-step process:
1) Deposit Money. You transfer money from your account into CurrencyFair's account. Once they have received the funds they credit your account with the funds. You are free to withdraw them in the currency of your choice.

2) Exchange Money on CurrencyFair. I love that CurrencyFair provides two ways to exchange money. You choose from the QuickTrade or MarketPlace. With QuickTrade you can exchange any amount immediately at the best rates currently available. I usually chose this option as I want my money transfer to go through right away.
If you do not need to exchange the money immediately or are hoping for a better exchange rate, choose the MarketPlace option. With this option, you choose your own rate and wait for other customers to accept your offer.
Once your offer is accepted, your money is free to transfer.
3) Transfer Your Money
You are now able to transfer money into your account, or someone else's, including commercial accounts. You can expect to receive your money either the same day (depending on the country or several days later).
Check out this video to see how it works when you transfer money internationally with CurrencyFair.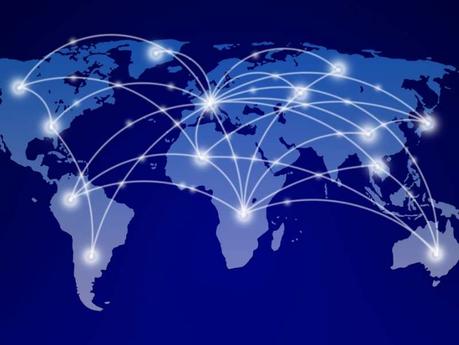 I give CurrencyFair a 5-star review. It's fast, cheap and secure. In my opinion, it's the best international money transfer out there. Get started with 10 free transfers from CurrencyFair.

This article was previously published but updated and republished Jan 8, 2021.
Disclosure: Thank you to CurrencyFair for inviting me to try their money transferring service. I will receive a small commission at no extra cost for you if you sign up. As always, all reviews are honest and based on my own opinions.