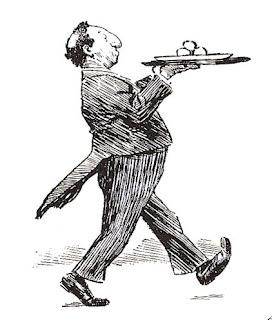 Our quest for the best coffee and tea in London wouldn't be complete without a word from Foodie Ann. So here she is…
"If you're around Leicester Square, Cafe Vergnano in Charing Cross Rd. does a wonderful cup of Italian coffee. Or in Borough Market, try Monmouth Coffee – it's easy to find, as the queue is so long. And if you like your drink, you can buy the beans to take home and brew yourself.
Come on my foodies' walk on Saturday 6th October and treat yourself to the queue and the coffee after our walk. 10am Monument tube, Fish St. Hill exit."
Watch Ann guiding her Foodie walk here…
And visit our dedicated Foodies London website at www.foodieslondon.com. 
Ann
Ann - quondam BBC journalist and current star Blue Badge Guide - knows everything there is to know about food: its history, where to buy it, how to cook it, how to enjoy it and, into the bargain, how to keep your figure! Of which she's an exemplar!!