The way to a Woman's Heart is not Diamonds, hearts, flowers, candy or balloons…
As Valentine's Day approaches ,
according to a survey conducted by PetPlan Pet Insurance of more than 4,300 American Pet Parents, 66% of women said they would rather receive Valentine's kisses from their four-legged friends than their two-legged sweethearts.
And that's not all. Petplan's survey reveals that 67% of FEMALE Pet Parents would end a relationship with a significant other if their partner clashed with their pet, and nearly 60% of women plan to spend more on their four-legged loves than their human lovers this Valentine's Day. Move over diamonds – it looks like Pets are a WOMAN's Best Friend !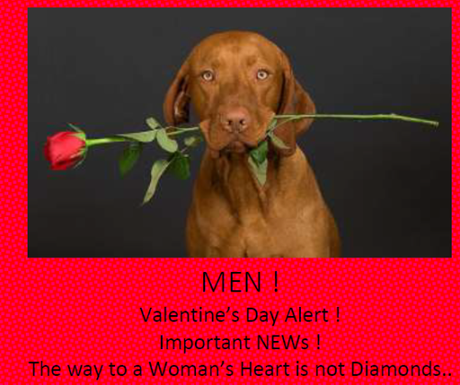 MEN picked their partners over their pets in every category; nearly 60% said kisses would be sweeter from their significant other, and nearly 70% plan to spend the most money on their two-legged honeys this February 14. Less than half of the men surveyed said they would leave a partner who didn't connect with their pet.
Despite these differences, men and women agreed that their pets make a cute Cupid; 68% polled say their dogs and cats bring them and their significant others closer. And the overwhelming majority (81%) of pet parents plans to give their fur-kids a special gift for Valentine's Day. (Our annual Valentine's Day Gift Guide will be posted soon)… lots of goodies for pet parents and their pooches.
"When it comes to our pets, we wear our hearts on our sleeves,"
This Valentine's Day…
Give your Fur Friend a Healthy GOO Glow !
Thank you Healthy Goo for all your Hard Work and for this blog post.
and here are some savvy tips on how to find love in all the right doggie places…
http://www.petside.com/article/top-10-ways-dog-lovers-can-find-love
Cupid Costume for Your Dog
Cici would destroy this homemade costume in 2 minutes or less…  (video)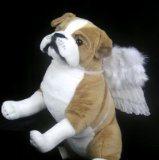 http://www.squidoo.com/cupid-costumes
what do you think, is your pet your best friend and are you buying them a gift and/or dressing them up for V-DAY???