We love cake at the Fashion Visuals, although who doesn't?! This tasty baked treat is so versatile and you can make a huge range of different flavours, and one of the best things about it in my opinion is that you can decorate it! I used to go to a cake decorating class a few years ago, however have sadly found it difficult to fit in time to do such a time consuming hobby now. When I saw a deal on Groupon for a cupcake decorating day class I thought why not give it a go?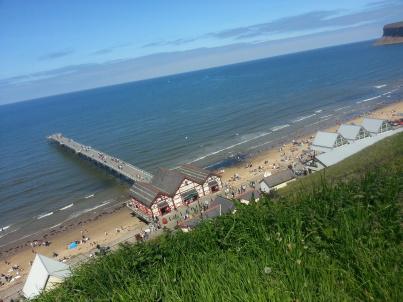 After purchasing the Groupon voucher and booking our place, myself and a couple of friends were looking forward to going. The class was at the Saltburn Spa Hotel situated at the lovely seaside resort of Saltburn-by-the-sea, and was put together thanks to Sadie May Cakes. Sharon who ran the class, has only been doing cake decorating for three years, two of which have been carried out professionally, and her cakes are unbelievable!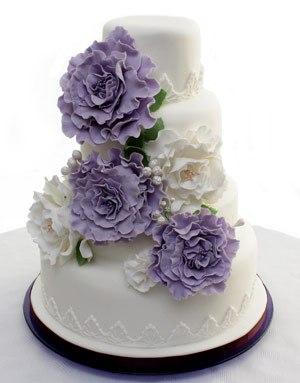 When entering the conservatory of the Saltburn Spa Hotel, the tables in the room were covered in pretty floral tablecloths and really cute paper boxes were laid out ready for us to put together. Me and my friends were the first to arrive and as more and more people turned up, the room unsurprisingly filled up with females. Sharon said over the months that the classes have run, only two men turned up!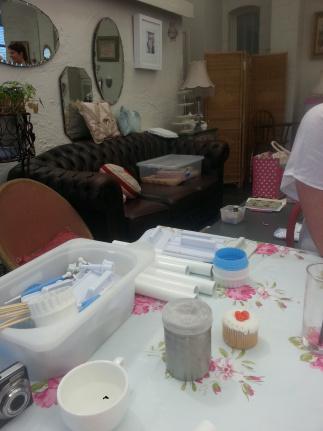 We decorated 6 cupcakes each which had a cute spring theme to the designs. We started off covering 3 cupcakes, two in green coloured fondant and the other in white. We then began making sweet little bunnies that were going to be placed on top of two of the cakes. They were really simple to make and looked very effective. We then coloured some fondant pink and cut out a number of blossom flowers to complete the cupcakes.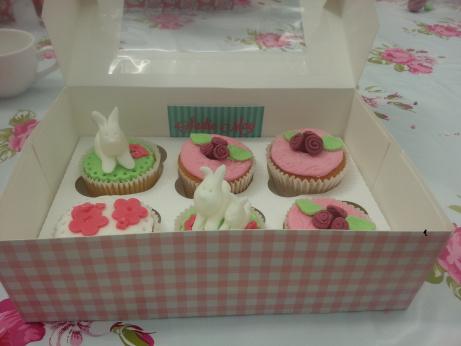 The next three we rolled out pink fondant and used different texture sheets to indent a different pattern, which was really easy to do yet made a great difference to the cakes. We then made some roses (which were trickier to do than they looked!), and placed three in the center of each of the remaining cupcakes, finished off with a few leaves. The class lasted 2 and a half hours and the time absolutely flew by, it has made me really want to take up cake decorating again! If you fancy giving it a go, try and find a class in your local area, if you are a bit creative and loved playing with things like Play-Doh as a kid then you will love it!