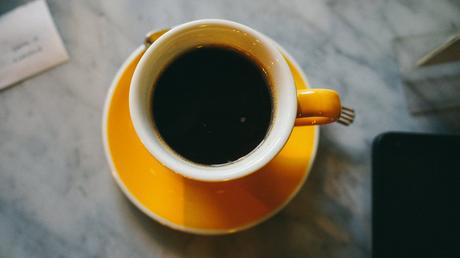 Hoping you're having a loungy, lazy Sunday. Here's a few of the articles I read this past week I liked quite a bit.
1
How people spend sudden financial windfalls. Loved this.
The producers mailed me a check via regular mail that had my name on it, no money taken out of it. Literally, it read "To Tony Hightower. The amount of 2-5-0-0-0-0." I brought it into the bank, and I just showed it to the teller and was like, "What do I do with this?" The teller freaked out. "This is the biggest check I've ever seen in my life! You must be so blessed to have gotten this." "I'm not blessed," I said. "I worked for this. I answered 12 trivia questions." Twelve trivia questions, $28,300 per question.
2
These Are the Americans Who Live in a Bubble. - Do Americans value sameness over difference?
Most Americans do not live in a totalizing bubble. They regularly encounter people of different races, ideologies, and religions. For the most part, they view these interactions as positive, or at least neutral.
Yet according to a new study by the Public Religion Research Institute (PRRI) and The Atlantic, a significant minority of Americans do not live this way. They seldom or never meet people of another race. They dislike interacting with people who don't share their political beliefs. And when they imagine the life they want for their children, they prize sameness, not difference. Education and geography seemed to make a big difference in how people think about these issues, and in some cases, so did age.
3
WHO SAYS I CAN'T - Amazing. Inspiring.
Rob Mendez is not only the most unique high school football coach in America, he's one of the most unique humans in the world. The biography of Nick Vujicic, a 36-year-old motivational speaker from Australia who also has tetra-amelia, says there are just seven known people living in the world today with the syndrome. Mendez doesn't buy it.
"There's no way," he says. "I can guarantee you there is someone with no arms and legs living in the mountains somewhere with a whole different story who isn't as active as we are. I agree it's a small percentage. A very small percentage. But seven? No way."
Even if it were true, Mendez wouldn't look at things that way. He has spent his life fighting statistics, proving doctors and doubters wrong. He despises the word "special."
The more we talk that night the more one word keeps popping up: How. How does he eat? How does he sleep? How does he go to the bathroom? How does he coach football?
---