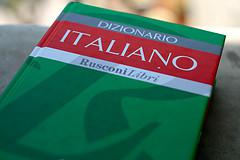 Italian Language Workshop (Photo credit: Context Travel)
There is really some grave reason why we really encourage learners to choose to go abroad when learning a foreign language regardless of the fact that there are lots of easier and more convenient methods we can name of. And concerning a learner's choice to learn Italian language, we also encourage learners—like you perhaps—to go to its country for complete learning.
Our languages schools were established in a definite moment at its location. We don't just build schools anywhere we want at all. If you take time to learn more about our schools that teach foreign languages, each of the school is well-established on a particular place depending on the target language. But this is an assurance that the language schools are established to teach a foreign language where it is natively spoken. As for Italian language; rest assured that is established in an Italian-speaking country.
Do you know why we do such thing? It's because we recognize cultural influence as a well-effective strategy of letting learners sink in their learning for a longer periods of time—and also the very reason why we greatly encourage learners to learn Italian to its native origin.
We all know Italian language is quite challenging to learn. It may not be as difficult as other foreign languages are, but still, it still requires the needed effort to learn. And as far as excellent learning is concerned, memorization is honestly not enough. You need to live out the language. Speak it, communicate it, LIVE with it. And to do so, you have to be immersed in the Italian culture: live like an Italian, speak like an Italian, and eat like an Italian, travel like an Italian—and if allowed, you can choose to become an Italian yourself.
You may not agree with the last part mentioned above, but hey, still cultural influence is but a big yes for an excellent learning. Besides, to be immersed with this culture is an effortless mandate.
So if ever you become interested with our language school that specifically teach Italian language excellently, feel free to browse more in our site.