Imagine how great it would be to see all upcoming culinary events in one place with the added bonus of being able to register to attend them on the spot. This is the concept behind the newly launched Culinary Local which is a "curated marketplace for culinary events" bringing together people looking for delicious food and drink events with the companies that offer them. CulinaryLocal.com in a one-stop-shopping site for cooking classes, dinner experiences, wine tastings, food tours, festivals and food-based volunteer projects.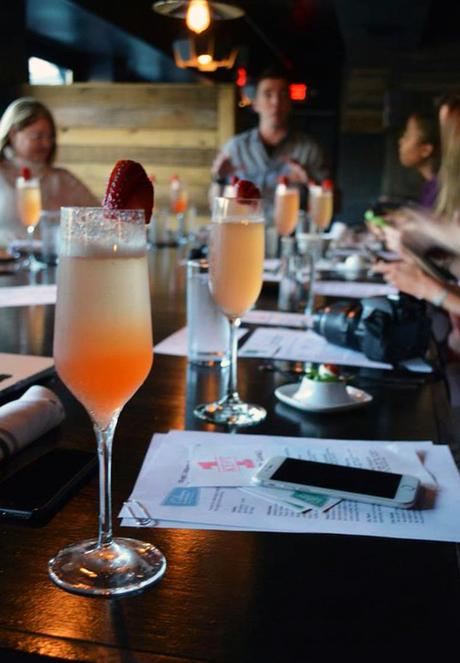 The creators of Culinary Local recently hosted a launch party at 1Kept Restaurant in Buckhead to unveil their new market platform and to promote their future Ambassador program available to food bloggers. Thaddeus Keefe, 1Kept co-owner, greeted the group while placing bowls of truffled popcorn on the table. He talked about his commitment to farm-fresh ingredients and more importantly the nurturing of his "family" referring to 1Kept's "Collective Kitchen" concept. He and his team presented an amazing five-course menu featuring fresh, seasonal produce from the Turnip Truck as well as other locally-sourced ingredients. Each course of was expertly paired with inventive cocktails by the newest addition to the #1keptfamily, mixologist Jonathon Turner.


In teams of two, Yves Neidlinger, Culinary Local founder and architect, demonstrated his new fully integrated site, due to launch in a few short weeks as a deviled quail egg with tomato jam and lemon vinaigrette was delivered to each diner. Though tiny, the adorable little morsel was full of flavor and went well with the strawberry infused prosecco creation to match. Crystal Organic's butterhead and frisee salad dressed with charred Vidalia onion vinaigrette accompanied by smoky bacon lardons, spiced cashews followed with my favorite cocktail of the evening which involved Square One Cucumber, Cocchi Americano, orange liqueur, lemon and cilantro.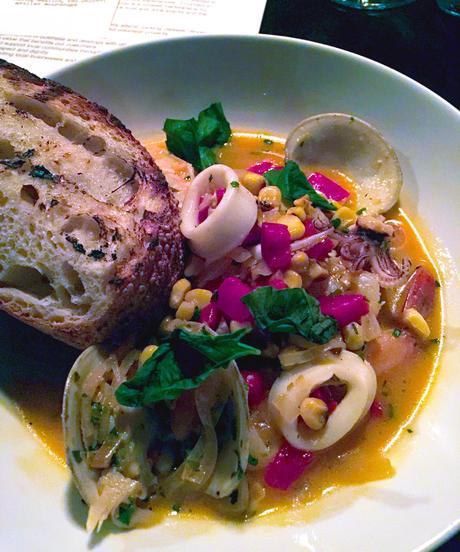 A crispy flatbread innovation with fingerling potatoes, broccolini, garlic confit and a creamy house-made ricotta had surprising textures and flavors, while a large sea scallops perfectly seared plated with a carrot puree were as pretty to see as they were to eat. And, that carrot puree is the stuff dreams are made of. I resisted the urge to lick the plate. Last, but most certainly not least, was the artfully constructed Cioppino with roma tomatoes, fresh-off-the-cob corn, and red peppers and laden with calamari, shrimp and littleneck clams. The hefty piece of grilled sourdough was the perfect accessory to ensure that not even a drop of the superb broth went uneaten.
This remarkable menu tasting highlighting 1Kept's seasonal dishes and new cocktail offerings was the perfect way for Yves to showcase the type of extraordinary events that Culinary Local patrons might experience. Even better, Culinary Local brings event updates, prices and registration information directly to your inbox. Simply subscribe to Culinary Local to be the first know about all culinary events happening in the Atlanta area.