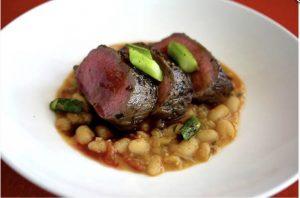 Whether you're visiting Washington D.C. to celebrate the season of it's famous cherry blossoms or touring the city sites, one place you must visit to sample culinary delights is the beautifully restored Sequoia Restaurant.
This Washington hot spot offers breathtaking, panoramic views of the Potomac and many of Washington's most famous sites. The newly-decorated, nautical-themed within the Sequoia Restaurant boasts a spacious, natural wooden dining room accented with polished brass, a sweeping bar area and massive windows overlooking the river.
Located in Washington Harbor, the Sequoia Restaurant also has a three-tier outdoor terrace that is perfect for catching the sunset, or relax and enjoy a cocktail at the famous River Bar against the backdrop of the Kennedy Center for the Performing Arts, the historic Watergate Hotel and the famous presidential yacht from which Sequoia took its name.
The Sequoia Restaurant has had the honor of hosting Washington's most notable citizens and the capital's most memorable parties, fundraisers and special events for the last two decades. In fact, you never know who may walk in to the Sequoia Restaurant to dine, which makes it a great location for people watching.
The Sequoia Restaurant is also a popular spot for romantics, who favor the location for weddings and receptions. The elegant settings will be a memorable moments for any bride or romantic at heart. With a world-class menu and exceptional staff, the Sequoia Restaurant is on the top of our dining choices while visiting Washington DC!
By Melody Schubert
Enjoy A Delicious Meal At The Sequoia Restaurant:
To learn more about the Sequoia Restaurant and plan your visit go to http://www.arkrestaurants.com/sequoia_dc.html.
Photo Credits - Sequoia Restaurant