It feels like in today's society we have a million face creams and potions that are suppose to help with wrinkles, acne or any skin problem.  Everyday women and men spend a lot of money on these products that claim to do miracles for your beauty, but maybe,  just maybe we should start wondering if its all about what we put into our bodies that affect our skin and the aging process.  Maybe that elixir of glowing beauty doesn't cost a fortune, making a few diet changes, will cost a lot less than all those little ointments won't it.
Cucumber is used a lot in those little potions, so why not just drink it.  Juicing cucumber is an easy way of getting all those beauty nutrients in your body fast and this juice is also really delicious.  I mean drinking it makes you're skin feel alive.
CUCUMBER COOLER – 2 glasses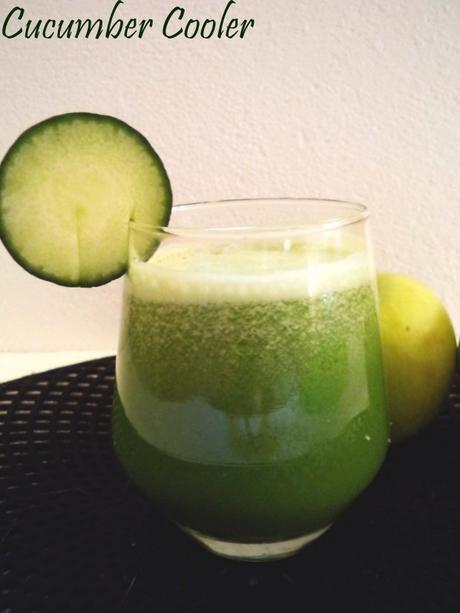 Ingredients
1 large cucumber
3 granny smith apples, chopped and cored
Directions
Place everything in your juicer.  Pour into a glass and enjoy.