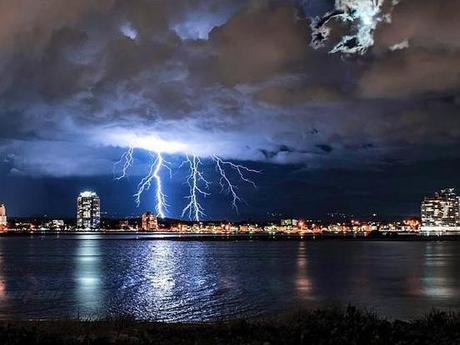 GR:  The fires of our industry have changed our planet.  There is enough added carbon in the atmosphere to produce the changes CSIRO and BOM predict.  How much worse things get depends on when we stop adding carbon.
The following is by Harry Tucker:  "AUSTRALIA's two biggest science and weather bodies, CSIRO and the Bureau of Meteorology have released new climate change data and information on how it will affect Australia.
"There is very high confidence that hot days will become more frequent and hotter," CSIRO principal research scientist, Kevin Hennessy said.
"We also have very high confidence that sea levels will rise, oceans will become more acidic, and snow depths will decline.
"We expect that extreme rainfall events across the nation are likely to become more intense, even where annual-average rainfall is projected to decline."
"The projections are the most comprehensive ever released for Australia, and renowned science expert Dr Karl Kruszelnicki says they're only just the tip of the iceberg."  Source: www.news.com.au.