Via Time: The woman who falsely accused three Duke University lacrosse players of rape was convicted of second-degree murder Friday in the stabbing death of her boyfriend. The jury deliberated for about six hours over two days before reaching its verdict in the trial of 34-year-old Crystal Mangum, who was sentenced to between 14 years and 18 years in prison.  Killed was 46-year-old Reginald Daye, who was stabbed on April 3, 2011. He died of complications 10 days later.  Mangum claimed the stabbing was a case of self-defense, saying Daye was beating her in a jealous rage when she grabbed a knife and "poked him in the side."  Assistant District Attorney Charlene Franks told the jurors during closing arguments that the evidence did not back up Mangum's story.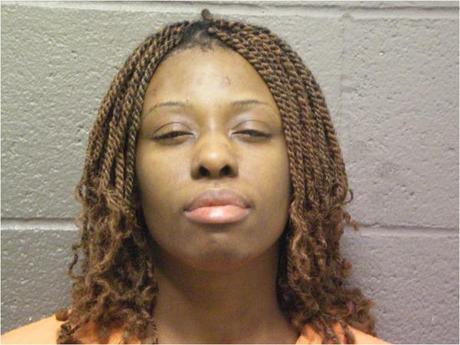 Here's Crystal Magnum (we'll get to that name in a minute) the chick that accused three Duke lacrosse players of rapping her in 2006.  The case got national attention as the prosecutor in Durham, NC basically went HAM on Duke athletics.  The head coach of the lacrosse team was fired, the school cancelled the rest of the season and it made for the most ridiculous Halloween costume I've ever seen (see description below.)  Well, guess what, the boys were innocent and the Durham prosecutor was disbarred for being the biggest tool bag ever.
Now, Crystal is going to jail for a long time for stabbing, AND KILLING, her boyfriend.  Looks like once a tool bag, always a tool bag.
Couple of things:
1.  People actually hired this chick to take off her clothes?  I'd have taken one look at her and probably given her a few bucks to go away.
2.  Let's be honest, Crystal Magnum has to be one of the greatest names, stripper or not, that I've ever come across.  Just pure gold any way you look at it.
Quick tangent story: My first year in Baltimore I was by myself for Halloween and decided, after quite a few beers, to go out to the bar by myself.  I knew no one and stumbled into a bar to take in the Halloween shenanigans.  I was in a bar no longer than 5 minutes when I saw a guy dressed up as a Duke Lax bro with a blow up African-American woman attached to him.  THIS WAS 2006!!!  Way too soon to do something like that.  That is all.