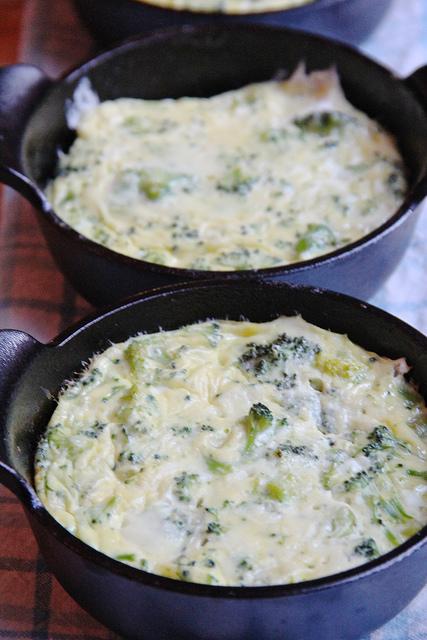 Breakfast. My husband does not like to eat it, and it is my favorite meal of the day. Not just because it is the most important meal of the day, or that I love eggs, and because it can be packed with protein, but because I would be a hypocrite in my kid's eyes.
I prepared or cooked my son and daughter breakfast every single morning from birth until graduation, including weekends, with the exception of overnight stays away at a friends or grandparents houses. Favorites included cheesy egg scramble , baked grits, bacon of course, grilled cheese toad in the hole, fill your own omelets and Croque Madame's. Brunch on Sunday was a big deal, just the way I was raised. Eggs more often than not, were and still are the common denominator, 24/7 not just at breakfast.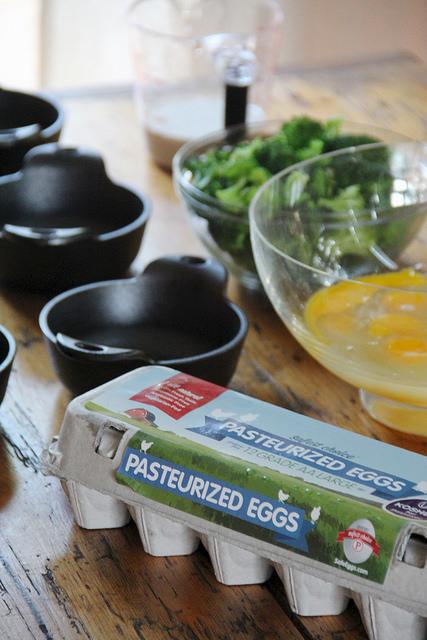 My offspring did not fully appreciate my talent for being a short order line cook until they were away at college, and then began calling home on how to poach, scramble and fry the perfect egg, make a breakfast casserole, tomato gravy, and skillet cook bacon. I am really proud that at 20 and 21 years of age, both of my children can cook, and my son actually opted out of his meal plan, shopping for  groceries and planning his meals for the week. He recently even made gnocchi for his fraternity brothers!
Though my husband does not bounce out of bed and head to the fridge like me, he certainly loves eggs just as much, especially egg salad. With that, Davidson's Safe Eggs contacted me by way of Honest Cooking to create a recipe, and I of course I said yes!  I knew right away that I wanted my recipe to include wild caught Gulf shrimp or local blue crab, delicious delicacies from my region. That was until my family arrived over Spring Break for a busy weekend, and with my sister bring a vegetarian and allergic to shell fish, I decided to pull out our Lodge Cast Iron individual servers and opted for a healthier solution, baking crustless broccoli and mozzarella quiches! They turned out well and were super easy to put together. I would definitely consider adding crab to the quiches, and possibly making an étouffée to ladle over the top. It would completely take this dish to another level, though certainly great as is. See my Cajun Eggs Benedict here, and Eggs Sardou here.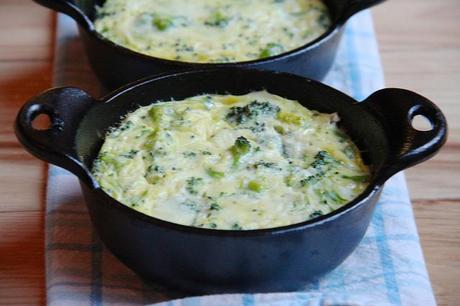 Recipe: Crustless Broccoli-Mozzarella Quiches
Ingredients:
Butter, for ramekins or cast iron individual servers
Coarse salt
1 head fresh broccoli, steamed
6 large eggs
1/2 cup half-and-half
Ground pepper
3/4 cup shredded cheddar (3 ounces)
Crusty bread and mixed salad
Preheat oven to 350 degrees. Butter four 8-ounce ramekins; et aside. Bring a medium pot of salted water to a boil. Add broccoli and cook till tender (still firm not mush) Drain well; transfer to a cutting board, and blot dry with paper towels. Chop coarsely. In a large bowl, whisk together eggs, half-and-half, 1/2 teaspoon salt, and 1/4 teaspoon pepper. Stir in broccoli and cheese. Place ramekins on a rimmed baking sheet. Ladle broccoli mixture into ramekins, dividing evenly. Bake until golden brown, 35 to 40 minutes. Serve with crusty bread and a mixed-green salad, if desired.

Print