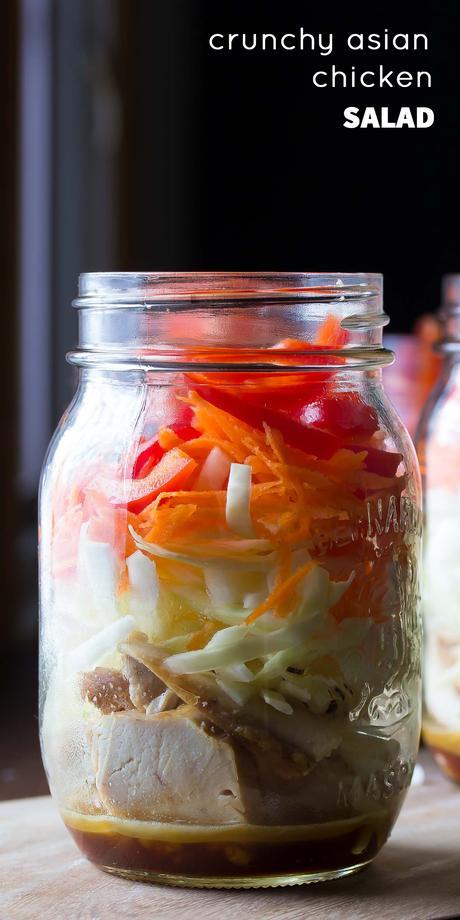 An easy and healthy make-ahead work lunch recipe that comes together in 25 minutes!
The first recipe of 2016 is here!
I'm not going to lie.  I started with a really reeeeally easy one.  Because I think this week is a tough one for everyone.  Was yesterday like the Monday of all Mondays or what?!
So in case you need something super easy to prep for lunch, I have you covered.  These Crunchy Asian Chicken Salads only take 25 minutes or so to whip up and make for a nice, fresh, healthy work lunch.
In case you missed it, I am doing a reader survey and giving away a $30 Amazon gift card as bribery incentive!  I would love to hear your opinion on such things as the type of recipes you'd like to see in 2016, nutritional labels, spiralizers and more!