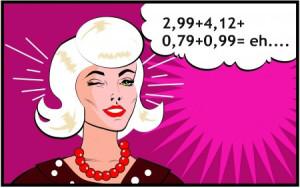 When I'm smart I check how much there's in my bank account before I go grocery shopping.
But sometimes I'm dumb.
And those times I find myself wondering how much I can spend. Those are the times I'm crunching numbers during my trip to the supermarket.
With every item I put into my cart, I add it to the costs.
I suppose being dumb, forces me to be smart.
Do you crunch numbers during grocery shopping?