I've cage dived with crocs in the Cage of Death at Crocosaurus Cove and lived to tell about it, but the less adventurous can also swim with the crocs.  That may sound scary, but rest assured these are only baby salt water crocs- just 1 meter long!  Don't get me wrong  they could still snap your finger off, but while you are swimming with the crocs, you are doing it safely.  There's  a piece of glass separating you from the crocs.
I thought this was a fantastic idea.  I loved watching the crocs underwater, something you don't get to see very often.  It gave me a glimpse into the rarely seen underwater world of the crocs.   There's something cute about a baby croc don't you think?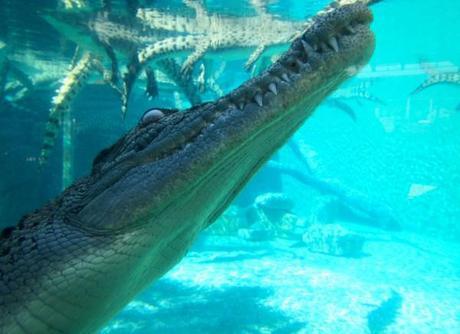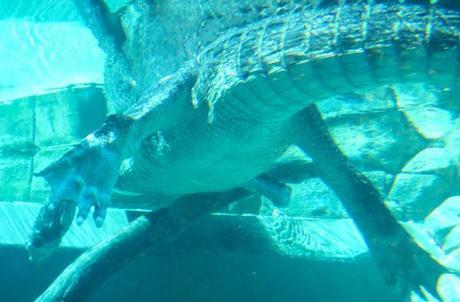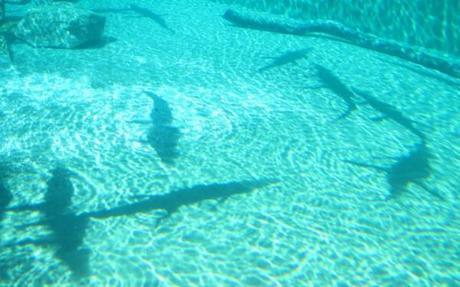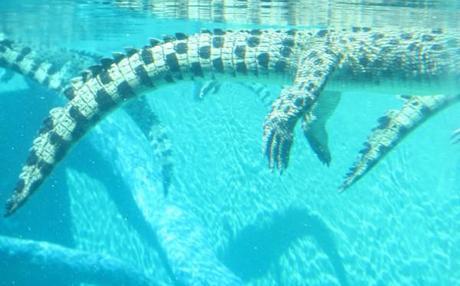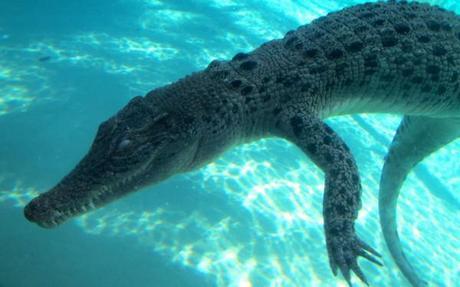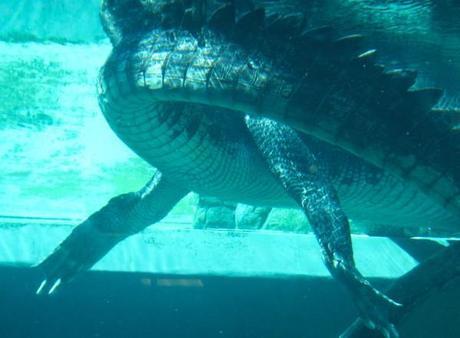 After watching the crocs for over 30 minutes, I concluded that they're far more interesting to watch underwater than they are from land.  What do you think?
Know Before You Go to Crocosaurus Cove:
Crocosaurus Cove is located in the heart of Darwin.  Crocs are kept in enclosures which provides close-up views.
Admission is $30 AUD for adults and $18 AUD for children 4-15 years.  Family admission passes are also available.
Crocosaurus Cove is open daily from 9:00 – 6:00.
Bring your swim suit if you would like to swim with crocs.  Changing facilities are also available.
All photos were taken with the  Canon PowerShot D20, which is waterproof up to 10 meters – perfect for swimming with crocs.
A variety of events  from reptile feedings to big croc feedings are held throughout the day.  Check the Program so that you can plan your day in advance.
Visit the  Tourism Northern Territory website to find more fun things to do.