Croatia is a stunning eastern-European country, which has been around for only 25 years. Yes! A young country, thriving on tourism, Croatia needs to be on your bucket list.
On one side it is bordered by a long coastline, and the other it is dotted by the Dinaric Alps! Historic cities, picturesque coastal towns, unspoilt nature and pristine beaches are some of the attractions that has put Croatia on the tourism map. The vibrant inland city of Zagreb has the country's best museums, galleries and bucket-list worthy restaurants. And the coastal city of Dubrovnik is Croatia's most glamorous city, that is centred around an old town, a UNESCO World Heritage Site.
You may like to read Top Reasons for visiting Croatia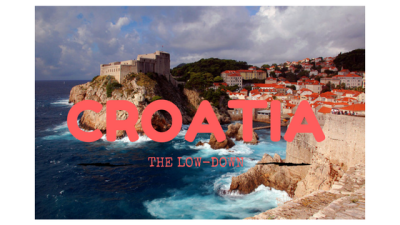 With approximately 1,200 islands, azure waters and picturesque villages rich in history, Croatia is a country that you just can't miss. If you imagine your vacations to be spent sipping cocktails on the beach and enjoying the waves of the sea, Croatia is the place for you. If you want to marvel at European architecture and get lost in old historical cities, Croatia is the place for you. If you wanna just soak in the thriving culture and taste exquisite cuisines, Croatia is a must-visit. And if you want to walk the lanes where Game of Thrones was shot, well, Croatia it is for you.
>> How to reach
>>> Visa
Some tips
Costs Per Day
Taxi Starting Tariff: Rs. 60/km
Day 3 to Day 7
What to see
Some tips
Costs Per Day
Taxi Starting Tariff: Rs. 60/km
Day 8 and 9
Split
What to see
Some tips
Costs Per Day
Taxi Starting Tariff: Rs. 60/km
Source- Tripoto
Croatia Is A Stunning European Destination was last modified: by
Related