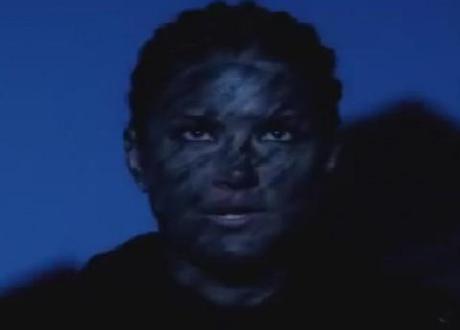 Gina Carano in Haywire
After star-studded disease disaster flick Contagion, director Steven Soderbergh returns to cinemas with Haywire. The film boasts a similarly celeb-stuffed cast and a range of locations around the globe, but there the similarities apparently end: Soderbergh's covert ops heroine is on a revenge mission against the people she believes betrayed her; ass-kicking ensues.
Soderbergh cast martial arts fighter Gina Carano, a relative newcomer to acting, alongside familiar faces Ewan McGregor, Michael Douglas and Michael Fassbender. And it seems the director's gamble paid off, with critics generally praising Carano. But can Haywire match the Oscar-worthiness of Contagion?

Return to action. "Haywire isn't about story or character. It's about slick, muscular tag-team action chops," wrote Kevin Harley at Total Film, implying an Oscar nod is unlikely. Harley said the script was "cavalier at best, crude at worst", but that the film's strength lay in its "pared-back purity" – that is, it's all about the ass-kicking.
Discussing his decision to cast martial arts fighter Gina Carano in the starring role, Steven Soderbergh told The Wall Street Journal: "I saw her fight on TV, and saw her interviewed, and thought, given the history of movies being built around real fighters, why shouldn't somebody build a movie around her?"
Elegant. "The film doesn't give Carano much opportunity to suggest hidden depths or even exude a strong sense of mystery," said Justin Chang at Variety. However, Chang argued that Carano still commands the audience's attention thanks to her "lightning-quick reflexes and resourceful command of her own body". Chang revealed that two of the action sequences drew applause from an audience of critics – no mean feat – and wrote that amid all the fight sequences, Haywire "possesses a remarkable elegance and elan".
Soderbergh on holiday. Haywire gives the impression Soderbergh is taking "a vacation from more high-minded and ambitious projects", wrote Todd McCarthy at The Hollywood Reporter, but that this isn't necessarily a criticism. "The script makes no attempt to assert its plausibility or realism; it is, instead, refreshingly frank about what it is, a simple, workable framework for the melees and mayhem," said McCarthy, singling out Carano for particular praise for her muscular, authentic ass-kicking.