These crispy buttermilk waffles have just 6 ingredients and are so easy to prepare! With crispy edges and soft, fluffy insides, these waffles are the best of both worlds.
Are you on team crispy waffle, or team fluffy waffle? Well…with these crispy buttermilk waffles, you do not have to pick, because you get a little bit of both!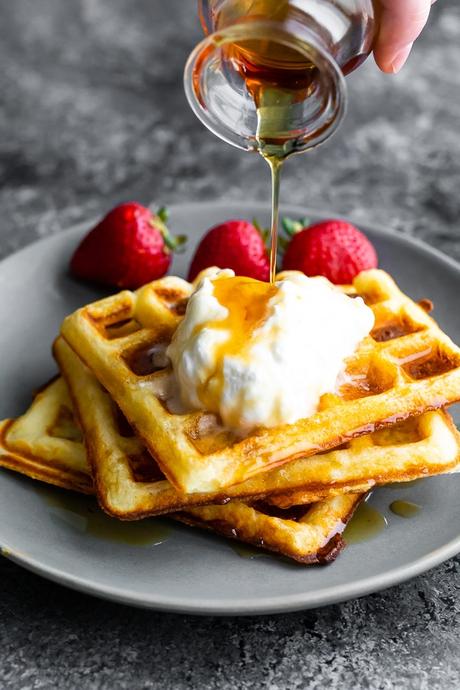 My go-to buttermilk waffle recipe is simple to prepare- no need to separate your eggs and you can mix everything up in one bowl!
They are soft, crispy, and the perfect vessel for your favorite waffle toppings.
You can also make these waffles ahead and reheat through the week for easy breakfasts. Let's discuss!
Reasons you'll ♡ these buttermilk waffles
they have just 6 ingredients and the batter can be mixed up in under 10 minutes
they have crispy edges and fluffy insides
you can make them ahead and reheat in the toaster!