When I first spotted Anncoo Journal making Crispy Baked Cod Fish with Nori 香脆紫菜鳕鱼丝 as her CNY goodies in 2013, I knew right away I wanted to do the same.  
Firstly, my kids and I adore Nori and secondly, this mock cod fish snack is like by my gal and I do recall snacking on this when young too.  
Unfortunately I didn't have luck getting a whole dried fish fillet sheet as those commonly available are shredded variety.
I couldn't believe that it was so hard to find, not even the big supermarket carries this big sheet version!  
When I actually gave up, I finally spotted it in Sheng Shiong supermarket!  and guess what, it is two years later!
Now I am happy to strike this off my list.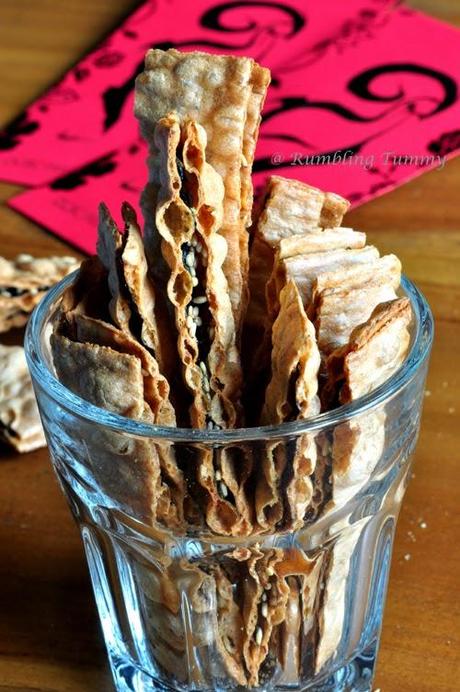 Verdict: This is seriously addictive, I don't think mine can last till CNY.  
What you need:
1 pkt of Dried Fish Fillet
1 pkt of Nori
white sesame
egg white, lightly beaten
Method:
Lay dried fish fillet on a baking tray.  
Brush egg white on it.
Place the nori on the glazed dried fish fillet.
Sprinkle white sesame.
Brush another piece of dried fish fillet with egg white.
Place it onto the the nori sheet.
Cut to the size you like.
Bake at preheated oven 150

°C 

for 8 minutes on one side and bake for another 4 minutes on the other side or until crisp. 
Cool on rack before storing in air tight container.
Link to 

"My Treasured Recipes #5 - Chinese New Year Goodies (Jan/Feb 2015)"

 hosted by 

Miss B of Everybody Eats Well in Flanders

 and co-hosted by 

Charmaine of Mimi Bakery House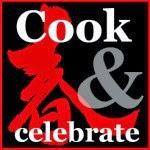 i am also linking this to Cook & Celebrate: CNY organised by Zoe from
Bake for Happy Kids
, Yen from 
Eat Your Heart Out
 and Diana from the Domestic Goddess Wannabe.