Perfectly seasoned air fryer potato wedges are crispy on the edges, and soft on the inside! This post shows you how to make them with step by step photos.
One of my favorite things to cook in the air fryer is potatoes...you can turn the humble potato into ultra crispy french fries, or roast them up to golden perfection. Another great way to enjoy them? Potato wedges!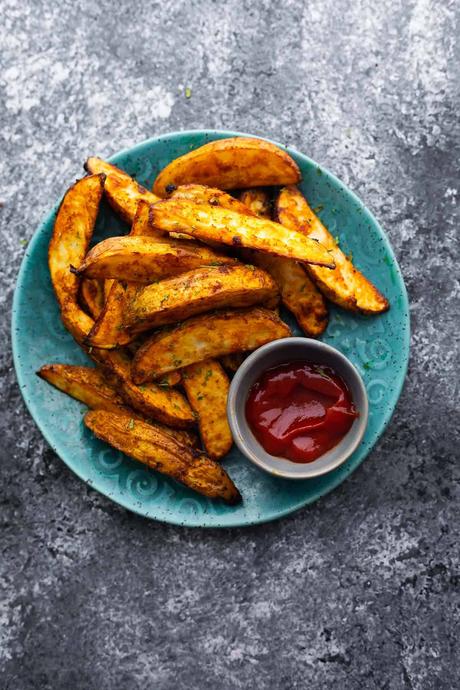 These potato wedges are seasoned with a simple blend of spices, and cooked up in the air fryer until they are crispy on the edges, and soft on the insides.
Serve them up with turkey burgers or honey lime chicken sandwiches for a fun and tasty dinner!
Reasons to ♡ this recipe
they are slightly easier and less finicky to prepare than french fries
they have the perfect blend of crispy and soft textures
the seasoning blend is delicious and perfect for dipping in ketchup
Recipe video
Watch the video below to see exactly how I prepped these air fryer potato wedges. It's so easy! You can find more of my recipe videos on my YouTube channel, or on Facebook.
Continue reading:Crispy Air Fryer Potato Wedges