This air fryer eggplant is crispy on the outside and soft on the inside! Coated in a crispy parmesan-panko breading, it cooks through in just 5 minutes, and is great served as a snack or a side dish.
By now, we've established that the air fryer is such a great way to roast up your favorite vegetables such as carrots or asparagus. Not only do they cook in a faction of the time, but they get golden and perfectly tender.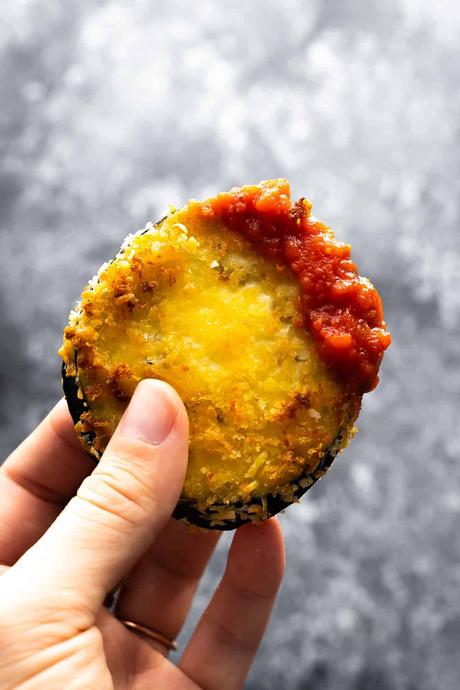 To make this air fryer eggplant, I initially tested cubing the eggplant and roasting it in a little oil. Unfortunately, the eggplant became chewy and unpleasant.
Instead, we coat it in a mixture of parmesan cheese, panko breadcrumbs and oregano and the results blew us away! Crispy on the outside, yet soft on the inside. Even my husband Ben (who lists eggplant as one of his top 5 food dislikes) enjoyed these!
Reasons you'll ♡ this recipe
it has the BEST texture: crispy on the outside, soft on the inside
it cooks through in just 5 minutes
you can serve as a side dish or snack
Recipe video
Watch the video below to see exactly how I prepped this air fryer eggplant. It's so easy! You can find more of my recipe videos on my YouTube channel.
Continue reading:Crispy Air Fryer Eggplant