Ranting man waving gun killed by police in Seat Pleasant,  Woman purposely runs school bus into building, Upper Marlboro resident sues Dept. of Defense for discrimination after boss hangs lynched monkey outside her office, Gas station murder victim identified as Stephon Way of Upper Marlboro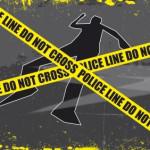 I don't know what this dude was on or if he was mentally ill but according to reports, he was complaining of workplace issues, waving a gun, and not too far from a school.  When he wouldn't surrender and "waved his gun in a threatening manner," police fired on the suspect and he was killed.
Upper Marlboro resident sues Department of Defense for discrimination.  Her boss allegedly hung a stuffed monkey with a noose around its neck and harassed Mirlin Toomer.  She is seeking $300,000 in damages and back pay.
After having her court case against coworkers dismissed, Prince George's County school bus driver Teresa Douglas rammed her bus into an employee lounge, injuring 3 coworkers.  Douglas  had accused coworkers of harassment.
Bus driver should take some major time off
Last week police responded to a shooting at a gas station in the 4500 block of Benning Road where a y0ung man and teenage girl were wounded.  The shooting victim has been identified as Upper Marlboro resident Stephon Way.  A sketch of the murder suspect and description is at the linked story below.
Condolences to the Way family