La Crescionda Di Spoleto
text copyright 2015 Art of Living, PrimaMedia,Inc/Maria Liberati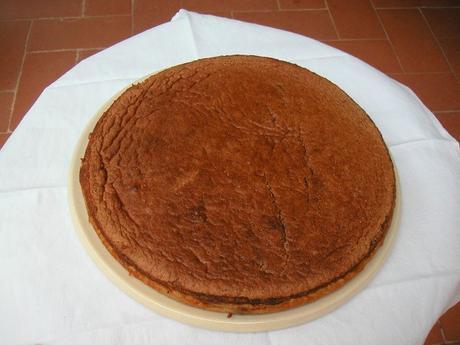 Is a typical dessert of Spoleto, well known, especially  in the Region of  Umbria and is a characteristic sweet served especially during Carnevale. But today, many restaurants serve this all throughout Umbria during the entire year, not just for Carnevale. It probably has Medieval origins, but over time there have been numerous evolutions of the recipe and as a result there are 4 noted versions of this special sweet.
*The sweet and sour cresciondo
*Cresciondo made with yellow flour
*Apple crescionda
* 3 layer crescionda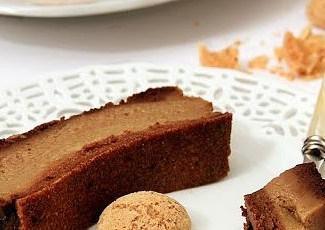 The first is made from a base of eggs, sugar, bread crumbs, chicken broth, pecorino cheese, lemon peel and unsweetened dark chocolate.
The second is prepared from corn flour, cinnamon, raisins, pine nuts, orange peel and apples.
The third is very flavorful and therefore, today, is the most popular, made from a base of apples, wine, eggs, corn flour, sugar, unsweetened powdered cocoa. The 3 layer crescionda is known this way because it is baked and then cut into 3 layers. The outside top layer is made of dark chestnuts mixed with melted dark chocolate, the middle layer is a light colored layer and is made from eggs, milk, and the bottom layer is made from amaretti mixed with egg whites. In place of the melted dark chocolate you can use powdered cocoa throughout and the whole crescionda wil be one color and not 3 distinct colors in the layers.
Join me on April 25th at the Warren Township Library for my presentation on Leaonardo DaVinci and the History of Italian Cuisine and The Basic Art of Italian Cooking:Da Vinci Style  http://bit.ly/MLiberati-WarrenLib
Saturday, April 25th, 2 PM to 3:30 PM

, Warren Township Library, 
42 Mountain Boulevard, 
Warren, NJ 07059 Da Vinci and the History of Italian Cuisine program, book signing and sampling Registration is required to attend this event.  You may sign up online at 
http://bit.ly/MLiberati-
WarrenLib
For more info or for registration assistance call

908-754-5554 ext, 64
Warren Township Library
http://www.somerset.lib.nj.

us/warren.htm