I have been so Crescent Roll crazy lately! We buy like 4 cans of crescent rolls every week just for my meals I make with them. They are fun to make stuff with and they are so yummy! So cheap too! It's wonderful!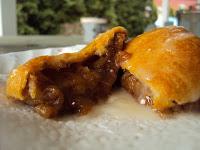 INGREDIENTS
Filling
  ~ 1/3 cup packed brown sugar
          ~ 1/3 powdered sugar
          ~ 1 teaspoon ground cinnamon
          ~ 1/4 cup butter for margarine, softened. 
Rolls
          ~ 1 can of Pillsbury refrigerated crescent dinner rolls
Glaze
          ~ 1 cup powdered sugar
          ~ 1 tablespoon butter or margarine, softened
          ~ 2 to 3 tablespoons of milk
Directions
Preheat the oven to 375 degrees
Grease a 13x9 inch pan.
In a mixing bowl, mix the filling ingredients....
Brown sugar...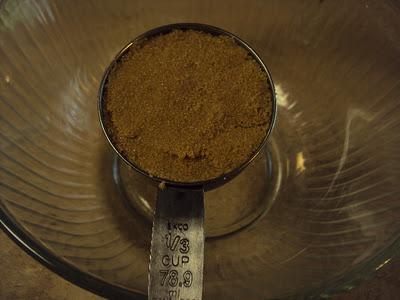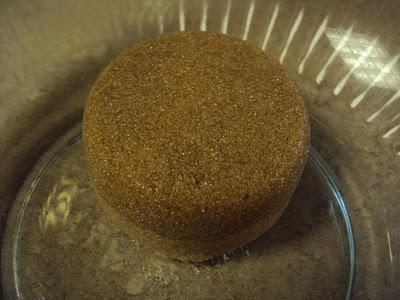 powdered sugar...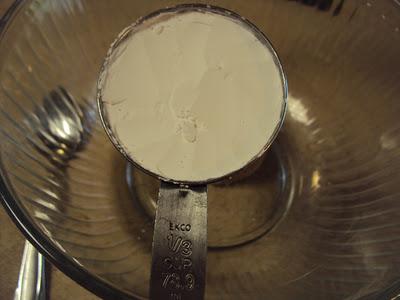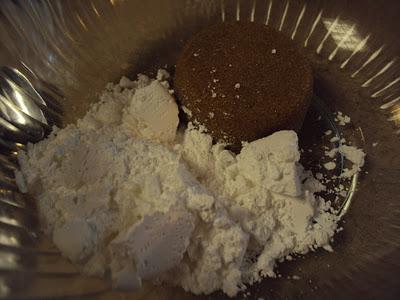 ground cinnamon...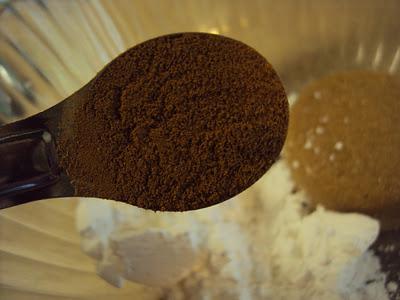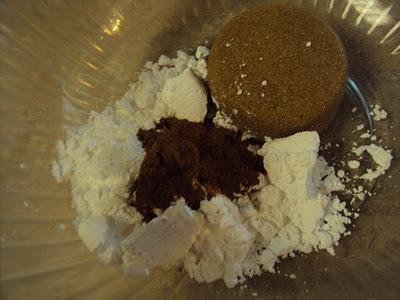 butter...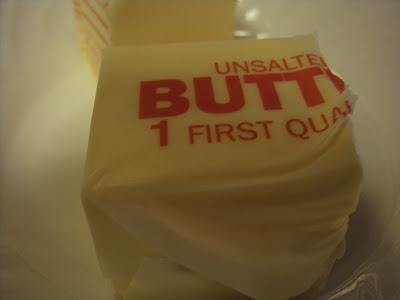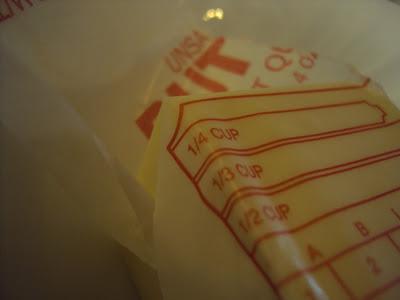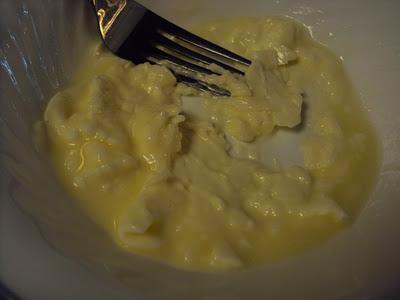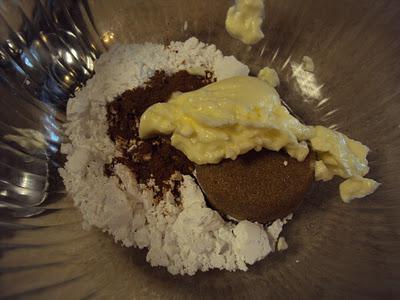 now mix together...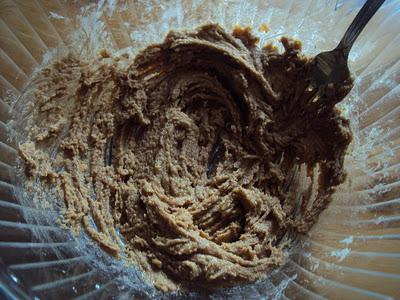 Roll out the Pillsbury crescent roll dough onto the greased pan. 
You will use all of it.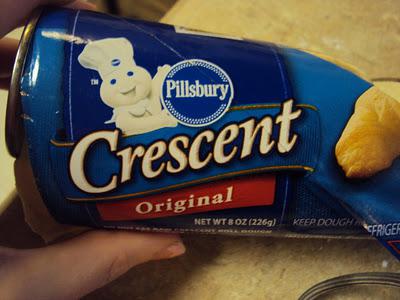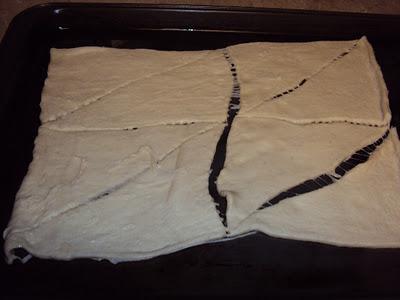 If the edges aren't pressed together (like mine were) press them together so it is just a sheet of dough...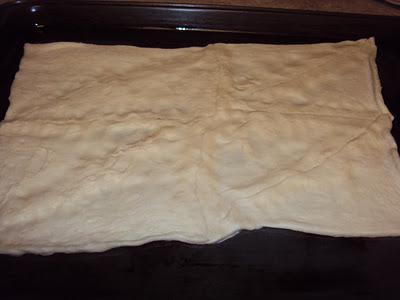 Now take the filling, and with a pastry spreader, or the back of a spoon, spread the filling onto the dough sheet...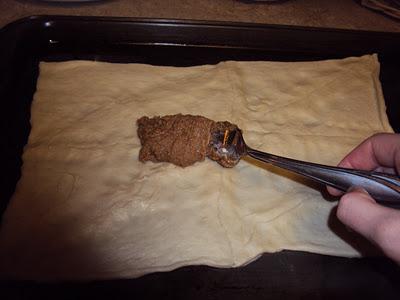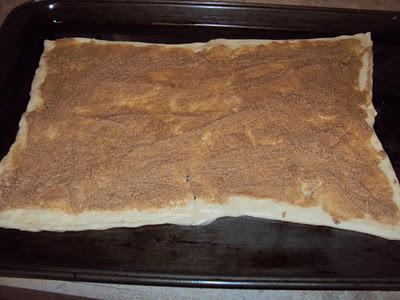 Now roll the dough sheet together into a roll...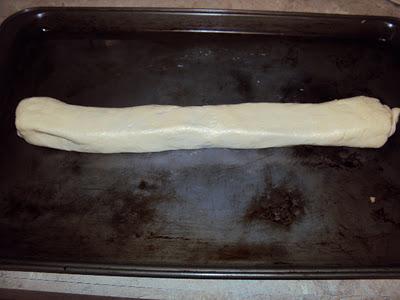 bake for 15 minutes...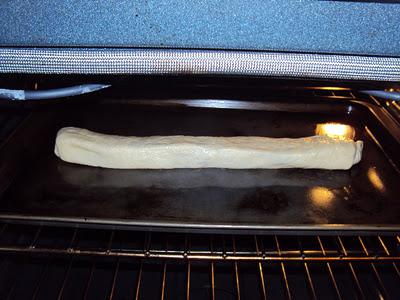 While it is baking... make the glaze.
Mix this all in a mixing bowl...
powdered sugar...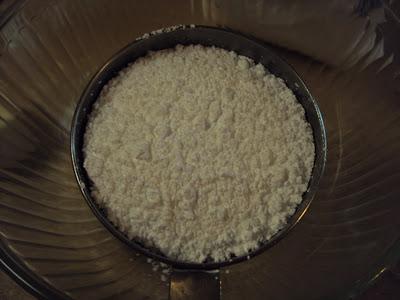 butter...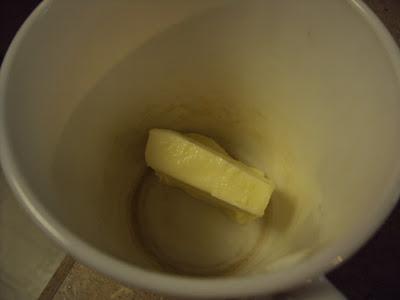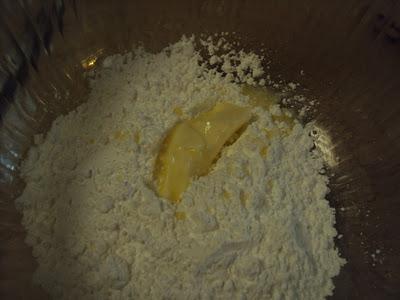 milk...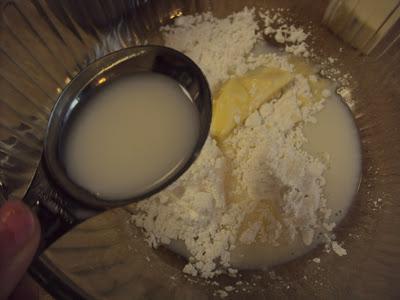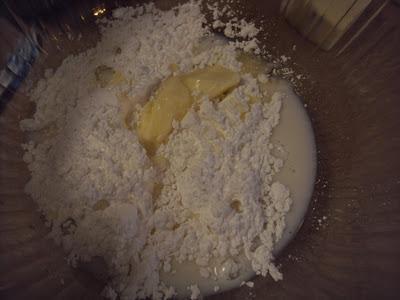 and whisk it all together...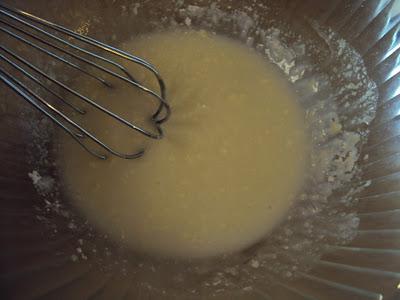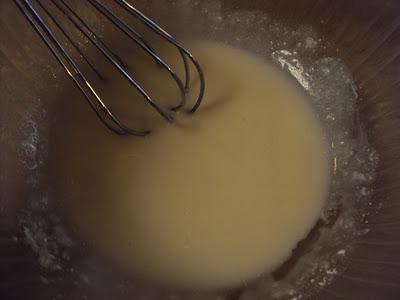 About eight minutes into baking my cinnamon roll... it exploded on one side...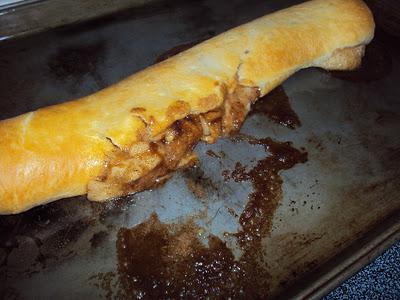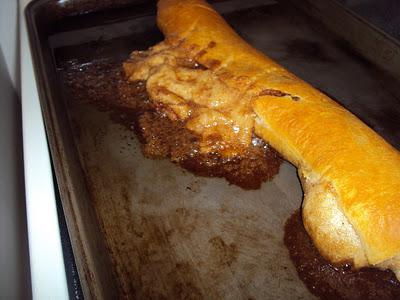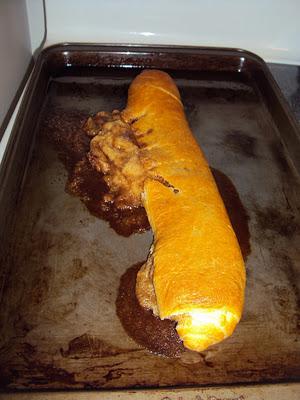 Which is 'ok' because the exploded part ended up being the yummiest part. The whole thing was pretty good. Brittney begged me to make this for her birthday party breakfast, and of course I will :)
She loved it! I loved it too. It was so good!
After you take it out of the oven, slice it into discs. Drizzle the glaze over the cinnamon rolls, and viola!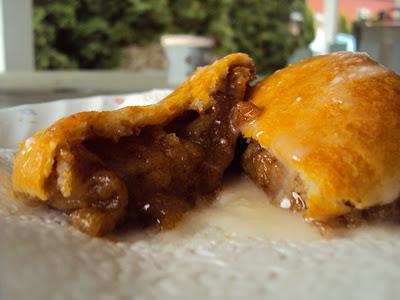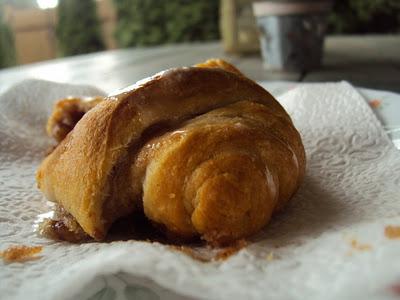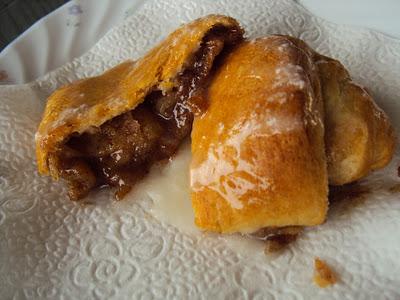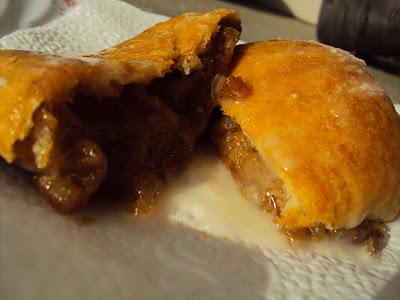 YUM!!!