If you are reading this, then two things are obvious: You are a Stephen King fan and you think there is a town called Derry in Maine. Derry, ME is actually a fictitious town made up by one of my absolute favorite writers, Stephen King. This does not however, mean that you can't take a tour of Derry. Confusing, I know, but you can! SKTours in Bangor, ME  takes you to several of the creepy places mentioned in many of your favorite Stephen King novels in the town that was inspired by Bangor, Maine.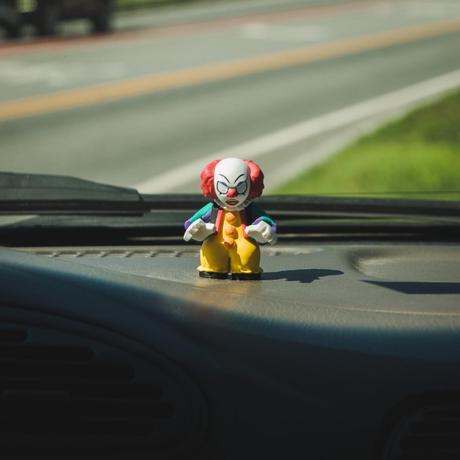 Mini Pennywise
Stephen King grew up in Bangor, ME. He spent much of his time touring around his home town and using different places in Bangor to inspire his stories. He didn't however want his stories to tar others' perception of Bangor, so he came up with the town of Derry which shows up in much of his writing.
While touring Bangor with SKTours, run by Stu Tinker, a life long resident of Bangor, you will get to see many creepy, inspirational haunts that Stephen King turned into mystical works of art in his books. Stu owned and operated Betts Bookstore for 20 years, where he specialized in Stephen King books and memoribilia so he is pretty much an expert on both King and Bangor.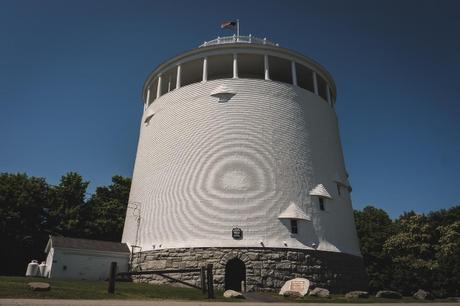 The Derry Standpipe
I never really realized how much of a fan of Stephen King I was until we were seated in Stu's minivan and discussing the author's works. Seems I made quite a dent in his massive collection of over 50 novels. I've even ravenously consumed the books written under his pen name, Richard Bachman and a great deal of King's short stories as well. I started the extremely famous book It when I was 10 years old and it frightened me so much that It became the only book that I never read to completion. Pennywise the clown, grabbing kids in storm drains, haunted my dreams. Two decades later I read most of King's works, but something about It still shook me to the core. I finally picked up the book, dead set on conquering this fear. It took me three weeks and a few sleepless nights, but I finished It and I was satisfied in knowing that evil never wins…you just need to get to the end of the journey sometimes to find that out.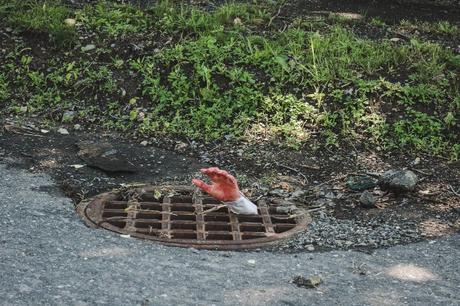 Touring around Bangor with Stu pointing corner after corner of fun places and inspirational spots, we drive up to this grand house in brick-red. "This is the home of Stephen King." Stu tells our little group. Lo and behold, the house stood there one this gorgeous street plain as day and very well manicured. Everyone took photos of the home and surrounding area, but what interested me the most, was the gates. Wrought iron bats and dragons adorned the gate every few feet as if guarding the property from intruders.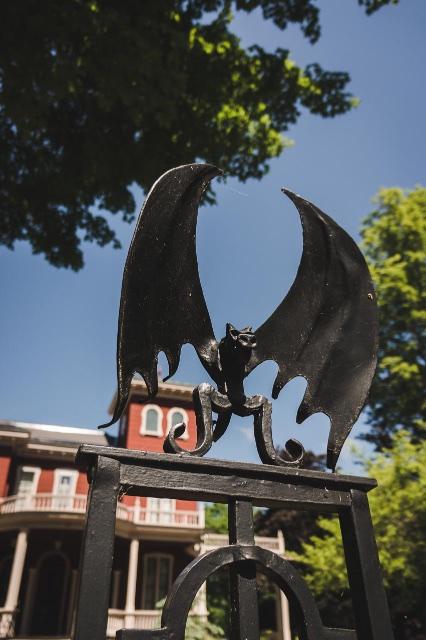 Continuing our journey around "Derry", we came across this creepy Paul Bunyan statue. Spoiler alert: This guy comes to life to chase the kids in the book It. I got the willies just looking at him standing there with that evil grin and sharp axe.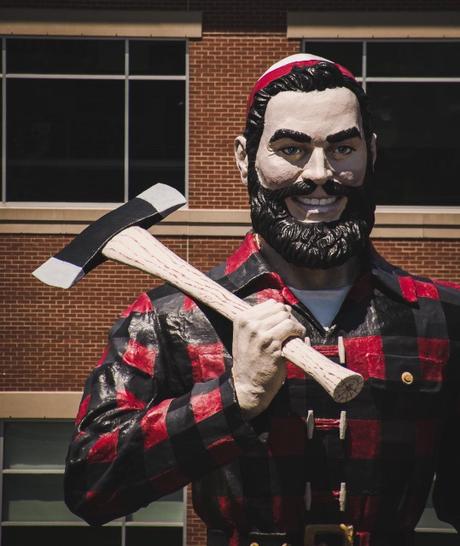 Also on our list, and I admit, one of my favorite stops, was WKIT. Stephen King loves god ole Rock n' Roll and bought a failing radio station and turned it around into a success in less than a year. Many of you might not know this, but the name of our blog, The Constant Rambler, came from our love of two separate things: our love of music and our love of Stephen King's books. We came up with the name by combining King's affectionate term for his fans (Constant Readers) with one of our favorite road trip songs (Ramble On by Led Zeppelin) so visiting the radio station was pretty thrilling for us.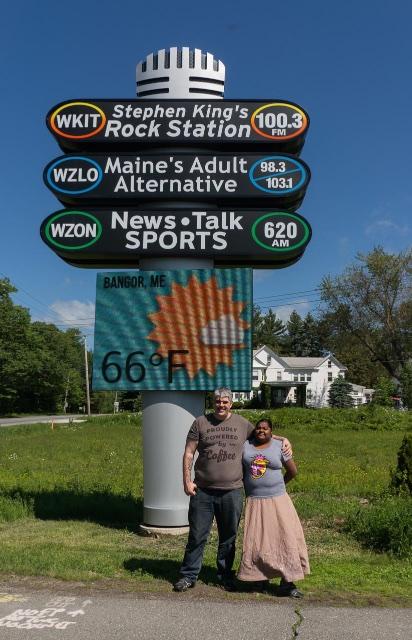 Our last stop on the tour had little to do with Stephen King's writing, but in my opinion needed mentioning. This is a little league baseball field that King had built in his community so that the kids always had a place to play. The famous writer and his wife love their community and are a huge part of it. They've funded things like this field and a small water park next door. They helped fund the Maine library and spread their love of Bangor all through the town. For a world-famous horror writer, he sure King sure does seem to have a heart of gold.