I wanted to add a few more cards and more importantly points before year end so I applied for and was approved for not one but two no annual fee Citi Hilton credit cards offering 50K bonus points each after $1500 spend within 6 months (see details on flyertalk here). This will bring my Hilton points balance up to 350K which is enough for at least 5 nights in high-ish end hotels or 10+ in normal Hilton brand hotels.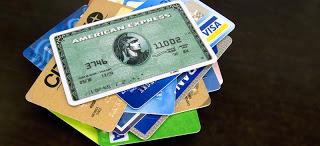 Last application for 2012 was the Club Carlson 85K bonus points after $2500 in spend in 90 days(see details on flyertalk here) There is a $75 annual fee not waived but there are so many perks with this card including 40K renewal bonus that it is definitely worth it. This will top up the Club Carlson bonuses of 300K I've picked up from here 
Happy 'free' Travels folks!
Tags: ..
Credit Card Churn
..
If you like what you've read, why not subscribe to updates click here