Every so often I see an ad that is so mind-blowingly clever, and it can be for something I might have no plans of ever purchasing! Case in point last week with the Volvo advert with Jean-Claude Van Damme (JCDV) that went viral (31 million views of the video as of today - 5 days after it was released; that's viral at a whole new level).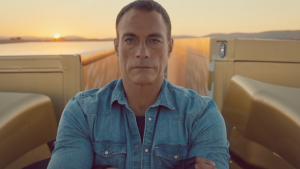 Most of us know JCVD from his martial arts movies - some good, some not so good. It was "Bloodsport" (in the late 1980's) that got me hooked - and not just because it was set for part in Hong Kong (my home town). JCVD's martial arts skills are somewhat impressive and he's extremely flexible.
I can remember some shots from "Bloodsport" of some unbelievable high and targeted kicks. I've studied karate for a few years since those days and know a bit more about how the body works and what static and dynamic flexibility is all about, and know even better how difficult things like this are to master!
If you've not seen the video yet watch it before reading further...
Epic split doesn't do it justice! It's unbelievable. It took me 2 takes of the video to realise the trucks were going backwards! The skill of the professional drivers is amazing as well - they're not driving that slowly but in a perfect straight line!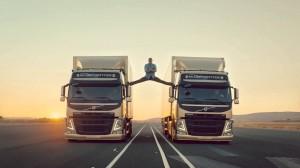 The genius of the advert for me is on so many different levels. The music is perfect - very relaxed and almost mesmerising. It's "Only Time" by Enya and all of a sudden the track is up in the charts on iTunes and conveniently a whole £0.20 higher in price than all the other tracks on the album (that's 13 years old). Yes I've downloaded it through iTunes now and listened to it a lot. Even the little Nobles know the name of the track.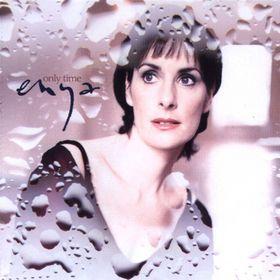 I also now know a bit about Volvo Trucks and their amazing dynamic steering control (2000 readings per second for the steering goes into the trucks' on-board computers) and have even watched a few YouTube videos showing how it works - and it is very impressive. A hamster can even steer these trucks with a bit of help and a fan case! Some of the ads Volvo have done for these trucks are pretty cool - do take a look at Volvo Trucks on YouTube and check out the others. Did JCVD know what he was letting himself in for when he signed up for this?
A very very clever ad. Sure most of the people viewing the viral ad won't be buying a truck but they will know about them and are sure talking about them. I was only helping on a school trip today for my little girl's class (7 to 8 year olds) and telling them about JCVD and his splits! Viral marketing at it's best...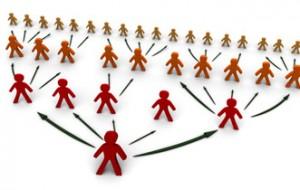 About Jason Noble
Innovation | Transformation | Success. And for fun - running, Karate, the universe and Star Wars. Made in Hong Kong.
This entry was posted in Karate, Technology and tagged Ads, Dynamic control steering, Enya, Epic Split, Hamster, iTunes, JCVD, Jean-Claude Van Damme, Jean-Claude Van Damme's Epic Split, Martial arts, Only Time, Viral marketing, Volvo, YouTube. Bookmark the permalink.