Dog shadow box - To make a creative wooden frame Dog shadow box is not difficult. The first steps are you must measure the picture frame with ribbon and use the pen to draw the same size plywood. Sawing. Second, measure and cut two pieces of wood to the desired depth of shadowbox for top and bottom of the box. Measure and cut to the same width (across) as plywood again.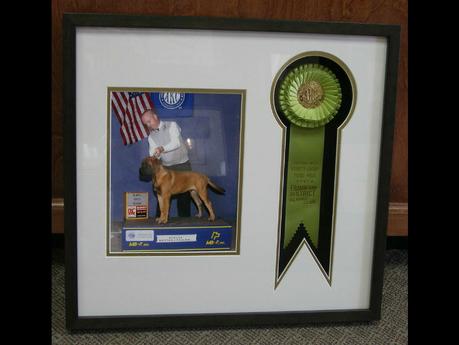 Third, apply wood glue in the upper and lower edges of the plywood. Key pieces of wood to plywood. Repeat for the sides, allowing the extra height of the upper and lower parts aggregates when measuring and cutting of the side pieces. Fourth, apply the stain to the box with the cloth. Wipe off excess. Let dry. Fifth, place the frame in the dog shadow box.
Sixth, place the hinges to the frame with screws and screwdriver. Repeat for the latch on the opposite side. Measure to find the center of the back of the box and mark about 2 inches down from the top edge. Place the hanger image (if needed). Last steps, install the glass in the frame, if desired. Your creative wooden frame dog shadow box was done.