Creating a symbol that speaks for itself is what every brand wants. The logo is the company's visual identity and will be seen on practically everything the business sells and every piece of marketing it creates. This is why thinking about how to make it as memorable and distinctive as possible is very important.
When you think about it, a logo will most likely be the first thing your customer sees before they even enter your store or purchase one of your products.  If you have been in the logo design field for a while now, you would have seen many bad logos as well as many good ones. Understanding what principles are behind creating a strong brand identity is therefore crucial to delivering the message your client wants delivered effectively.

How to Create an Iconic Symbol for your Brand?
A symbol is comprised of many things: Lines, shapes, an image/graphic and font which many either be the company name or slogan. When telling the story of the brand you have to think about the company's core values and what its mission is. First of all lets think about what impact a symbol has on a logo.
Symbols and the Impact They Have
Symbols have been used for years to convey important information. Think about road signs for instance, they summarise warnings in one succinct image. This is what your logo needs to do. It must summarise the most important points about your company and what it can offer the consumer. It is known that consumers connect with brands they feel connect with their individuality in some way. Therefore if they can see your brand has character and embodies the personality of your company, they will be drawn to it. Your logo will become the symbol of your company and identify what you are selling or offering to the consumer.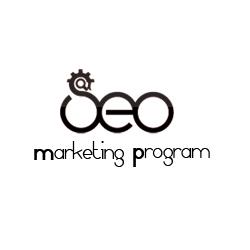 How to Create an Iconic Symbol for your Brand?
How a Symbol Impacts a Brand
Good brands have found a way of communicating that connects with their target audience. Depending on the voice of your brand, you may want to use humour, a formal tone or an informal tone to captivate the attention of your consumer. A good logo designer has strong communication skills and realises that a symbol can communicate many words about a brand. Having a visual impact can also be more effective then reading a slogan.
If you are considering using a symbol in your logo, think about the following points:
1. Telling an Interesting Story
Your symbol can describe the story of a brand in a way words couldn't. It can create a visual illusion and pun, conveying two meanings about a brand and at the same time, entertaining the audience. Think about how you can make your symbol distinctive in this way by thinking about using shapes and negative space cleverly.
2. It must Appeal to People Everywhere  
Your logo should be able to cross cultural boundaries and still carry the same appeal. This obviously depends on the audience you wish to target, but if you are looking to globalize your brand you need to create a symbol that carries a worldwide appeal and will stand out to the masses.
3. Be Clear and Simple
If your symbol is not aesthetically pleasing, it will detract from the logos message. The symbol must easy to understand as well as work nicely with the other elements that make up the logo such as fonts.
4. Align with the Brands Communication Strategy  
Once you have established your brands voice, you must use this throughout every inch of branding you produce. The personality of the company and its values should govern the design and which symbol you ultimately end up choosing.