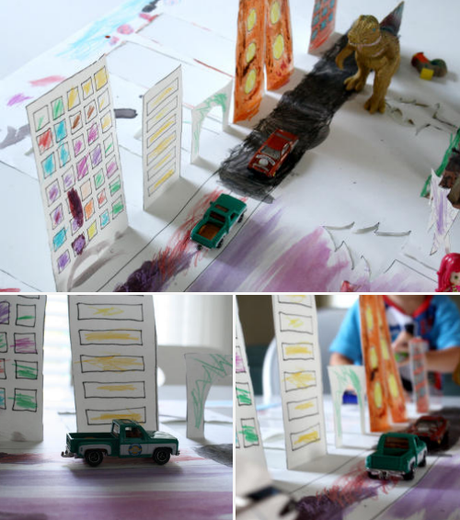 Here's a project that is sure to delight! To make your own popup city you will need a white poster board, crayons/markers/color pencils/water colors, a craft knife, & some creative helpers.

The first step is yours. Using a pen, draw an outline of the city. Fanciness not necessary. Just draw some rectangle buildings with differently shaped windows, a road, maybe trees... or whatever strikes you!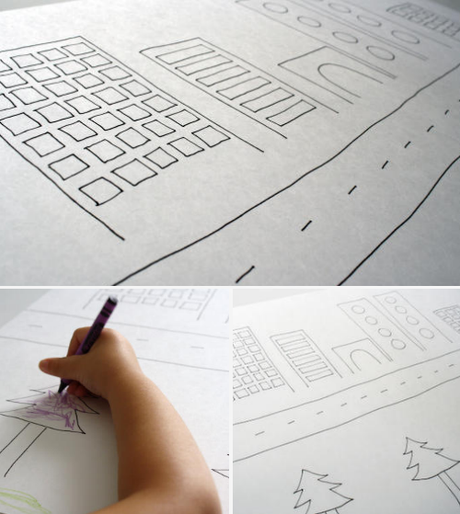 Next, let the kids get to work coloring in the city. Just put out the crayons, colored pencils or markers, and they'll know what to do.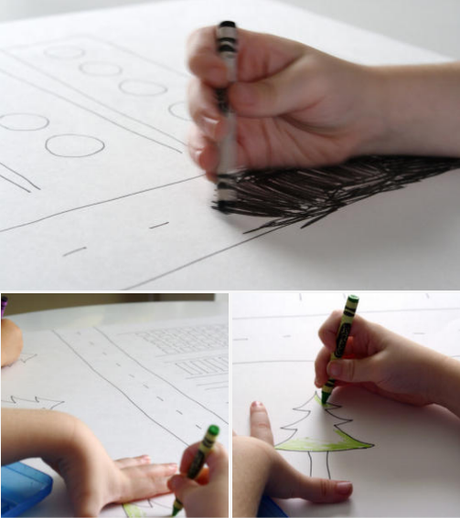 For a cool effect, let them do water color over crayon drawing.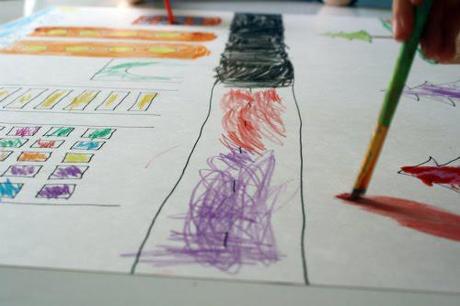 When the city is finished & dry, use your craft knife to cut out the buildings & trees. Bend them forward, and let them pop to life! Your kids will be amazed.