Creamy Thai curry sweet potato soup is slightly sweet and spicy, and is so creamy! With red lentils, carrots, and Thai red curry paste.
Sweet potatoes and Thai curry may not immediately seem like the should go together, but oh my goodness. They sure do.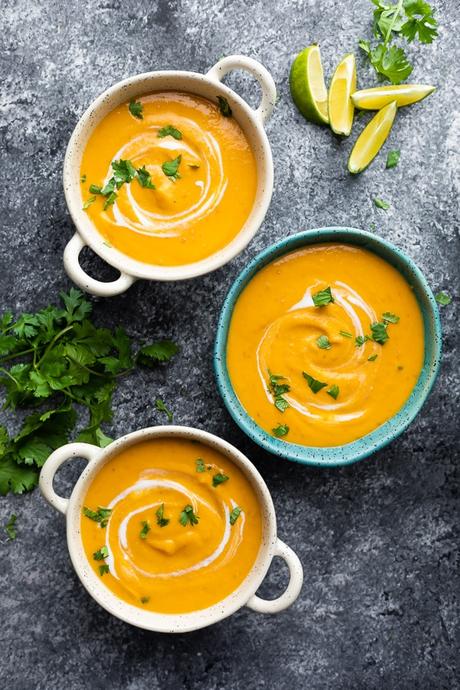 This post was originally published in 2014, but was updated with fresh photos & video in 2019. Same great recipe!
It doesn't matter what season it is, I crave this soup!
Red curry paste, fish sauce and lime juice bring the spicy/salty/sour flavors that are characteristic of Thailand, while sweet potatoes balance everything out with a bit of sweetness, and coconut milk brings a rich, creamy texture to the soup.
Between the red lentils, sweet potatoes and coconut milk, you will be hard pressed to find anything creamier than this Thai curry sweet potato soup!
Reasons to love this Thai curry sweet potato soup
it's ready in 30 minutes
it is dairy-free and vegan-friendly
it freezes great!