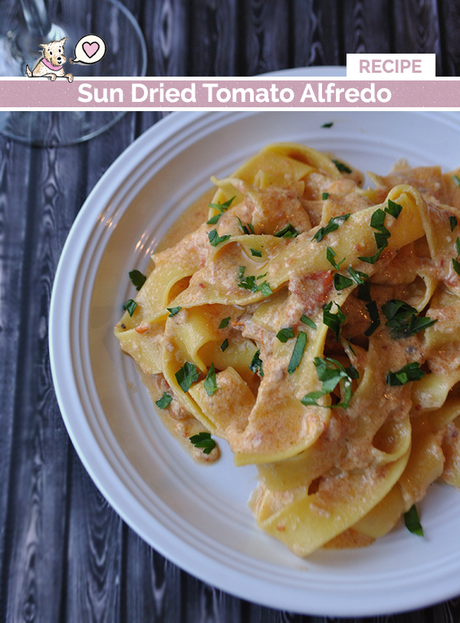 I am 100% not ready for fall yet. It's September and I'm already feeling regret about my lack of time spent at the pool, the minuscule amount of hot dogs I've consumed and the fact that I only went to one baseball game. I'm trying to be positive and remember that pretty soon it will be pumpkin everything and I can bake without breaking a sweat every time I turn on my oven. Also, I'll be able to eat those heavy, rich and filling meals that I crave all fall and winter.
Once I started thinking about that, I couldn't stop myself from whipping up a batch of Alfredo sauce. To keep things interesting, I tried adding sun dried tomatoes for the first time ever. I loved the sweet flavor and the pretty color they give to classic Alfredo sauce.
Sun Dried Tomato Alfredo Sauce:
12 oz. cooked pappardelle pasta
1 1/2 cup heavy cream
2 Tbsp. unsalted butter
6 oz. parmesan cheese – shredded
4 oz. sun dried tomatoes – roughly chopped
1 teaspoon red pepper flakes
1 teaspoon sugar
Salt
Pepper
Cook your pasta in salted water according to the package directions. I used my favorite pasta, pappardelle, because I could not pass it up at the grocery store. I love when it comes in little nests!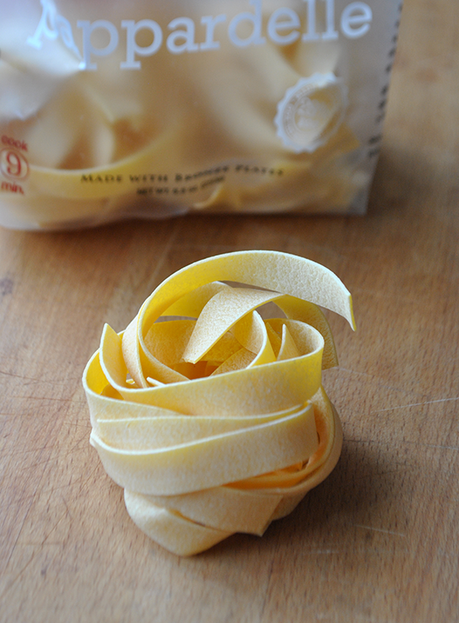 You can use fettuccine, linguine or even bow tie pasta or penne for this. Any pasta will work.
While your pasta is cooking, add 1/4 cup drained, diced tomatoes to a food processor.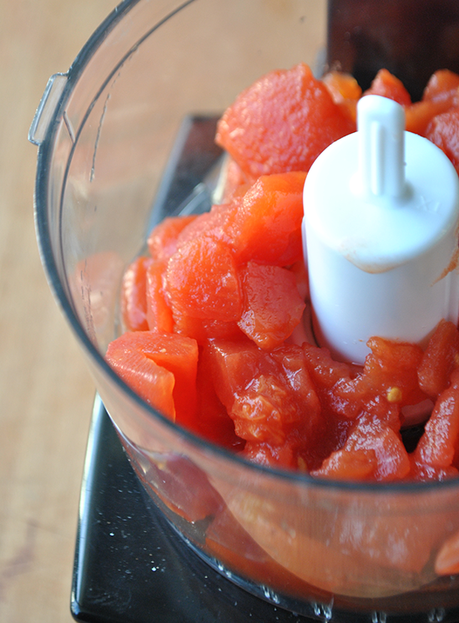 Blend until smooth, you'll add this to your sauce later to give it that nice pink color and a little more tomato flavor.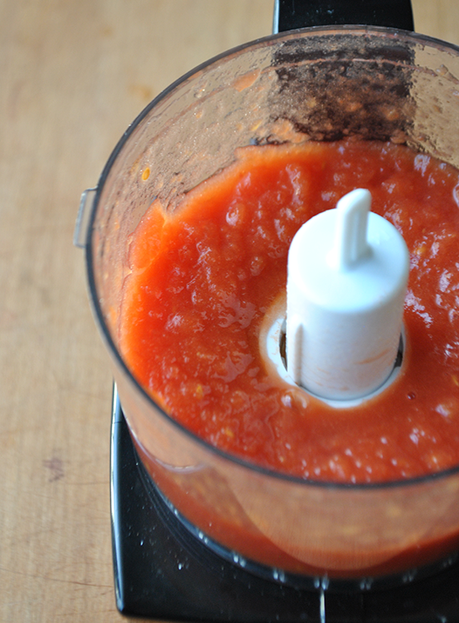 To start the sauce, melt the butter in a skillet.
Once the butter has melted, add your garlic and sun dried tomatoes.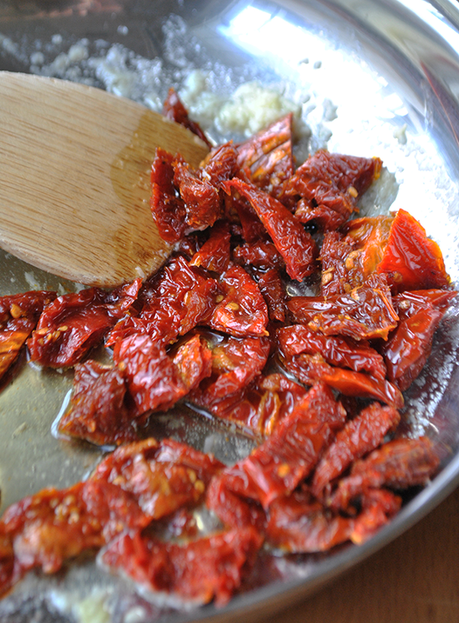 Once the tomatoes are warmed through, add your pureed tomatoes and sugar. Stir to combine.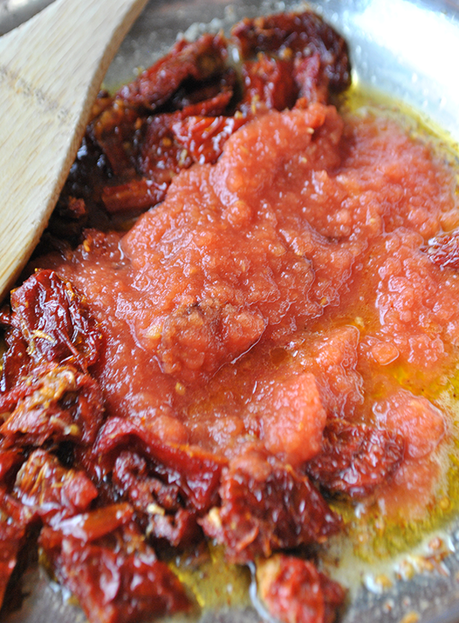 Next, pour in your heavy cream.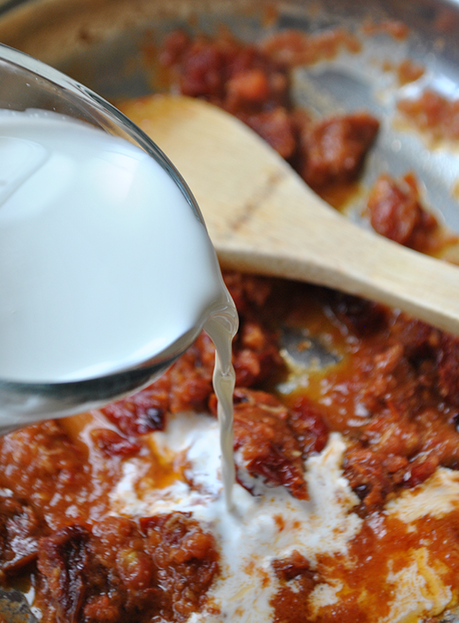 Add in your parmesan cheese and salt and pepper.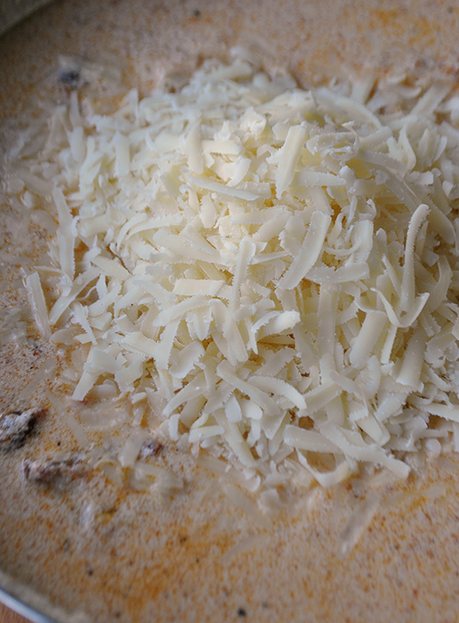 Stir until everything is melted and combined.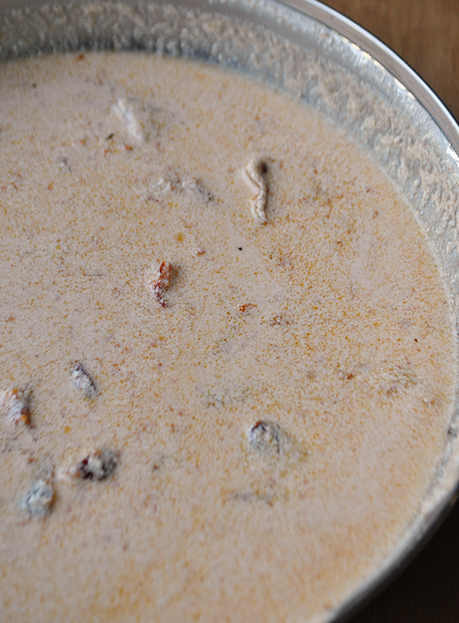 Drain your pasta and add the pasta directly to the sauce and coat the noodles. I used tongs to move my pasta straight from the boiling water to the sauce because I wanted a little extra water on the noodles to make the sauce a smoother texture.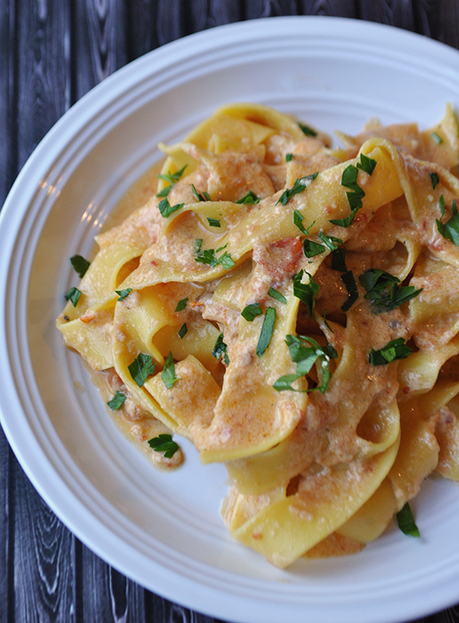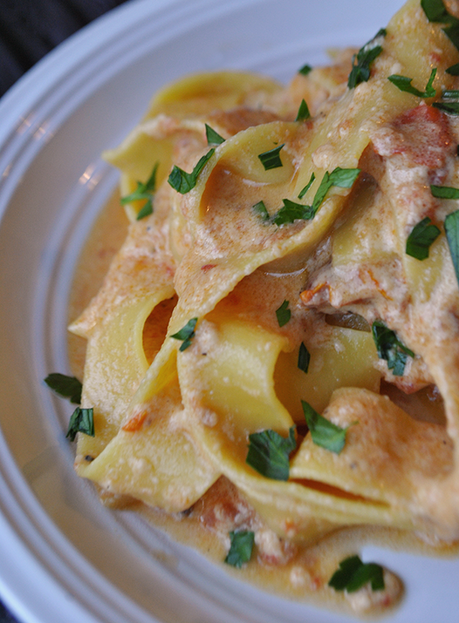 Finally, see how much you can twist onto a fork and fit in your mouth. I promise you will not be able to get enough of this pasta!