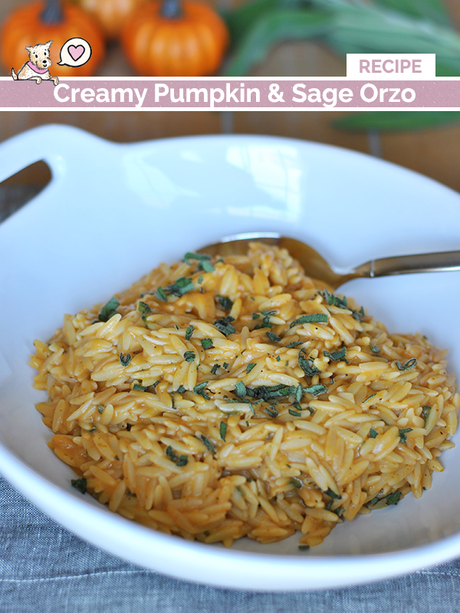 It's almost Thanksgiving! This is my absolute favorite time of year. I love the holidays more than I can explain. We've had such warm weather this year and it's been in the high 60s in WV until this week when we finally dropped to normal November temps. I appreciate the warm weather, but I'm ready for some mitten-wearing weather and some snow for Molly to roll around in.
I've been so excited to get back into my kitchen after all the travels and celebrations in Michigan the past few weeks. I'm heading back one last time this year for a Detroit Lions game on Thanksgiving Day (thanks for the tickets, Vanessa!!!) and then it's back to WV for the rest of the holiday season. Since we'll be at a Lions game on Thanksgiving, Ben's family is taking care of feeding us this year so I wanted to make us a little something festive before we left for the holiday. I whipped up this Pumpkin and Sage Orzo recipe for a lunch this week. I think it would make a perfect side to your turkey dinner or a great way to use up leftovers if you wanted to toss in some cubed turkey in and bake it with a breadcrumb and Parmesan cheese topping for a quick weeknight casserole.
Pumpkin and Sage Orzo
1 cup uncooked orzo pasta
2 tablespoons unsalted butter
2 cloves garlic – minced
4 cups chicken broth or vegetable broth
1/4 cup grated Parmesan cheese
1/2 cup milk
1/2 cup pumpkin purée
1 Tablespoon fresh sage – finely chopped
1/8 teaspoon nutmeg
Pinch cayenne pepper – optional
Salt and black pepper to taste
Heat your chicken broth in a saucepan until it's warmed through, but not boiling. Set aside.
Melt 2 Tablespoon butter in a skillet on medium heat and then add your uncooked orzo and garlic. Cook until the orzo is a golden color.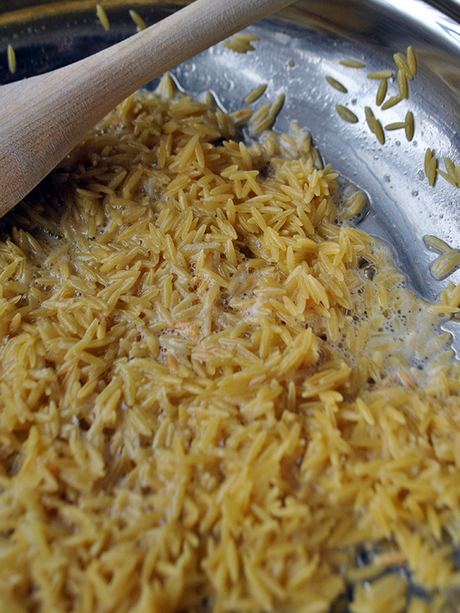 Spoon in 1/2 cup of the chicken broth.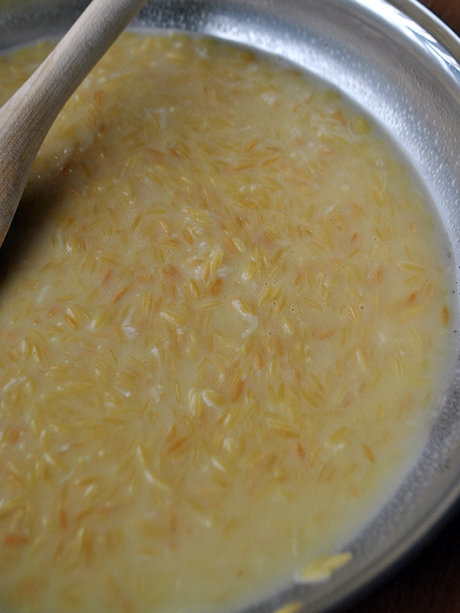 Cook on medium heat, stirring frequently, until it has been absorbed. Add another 1/2 cup of chicken broth and continue this until all of your chicken broth has been absorbed.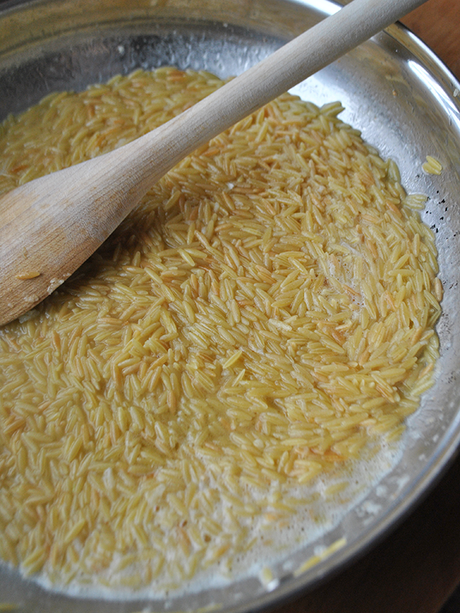 Once the broth has all been absorbed, add in your milk, Parmesan cheese, pumpkin and chopped sage.
Stir to combine and bring up to temp.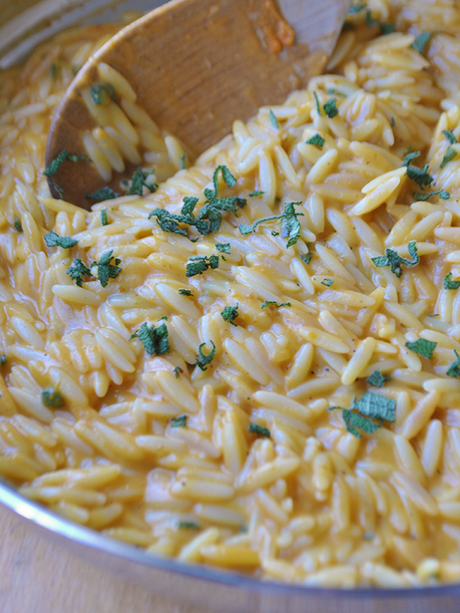 Serve with additional sage for color and a glass of wine if you're eating it with family!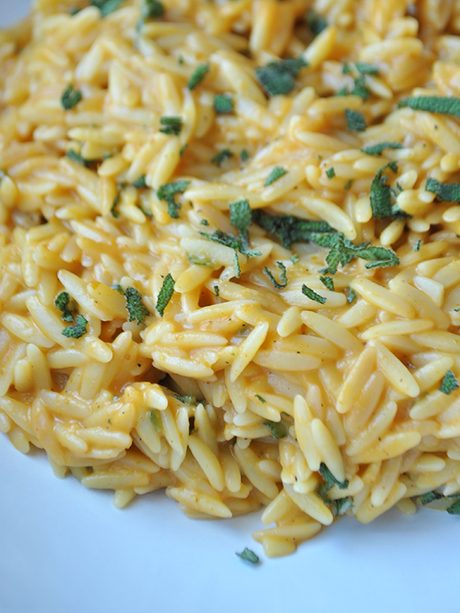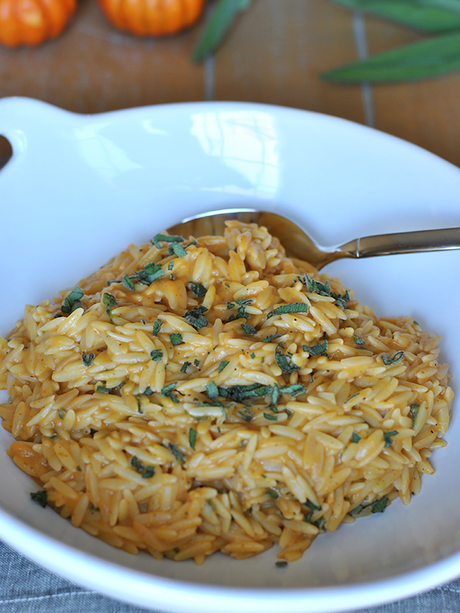 I hope you have a fabulous Thanksgiving and eat until you can't possibly eat anymore and then just eat a little bit more and then eat a slice of pie!