Maple tahini dressing is a creamy vegan dressing that goes perfectly on almost any salad! Whip it up in 5 minutes and store it in the fridge for 2 weeks or more. Vegan, dairy-free, gluten-free and paleo!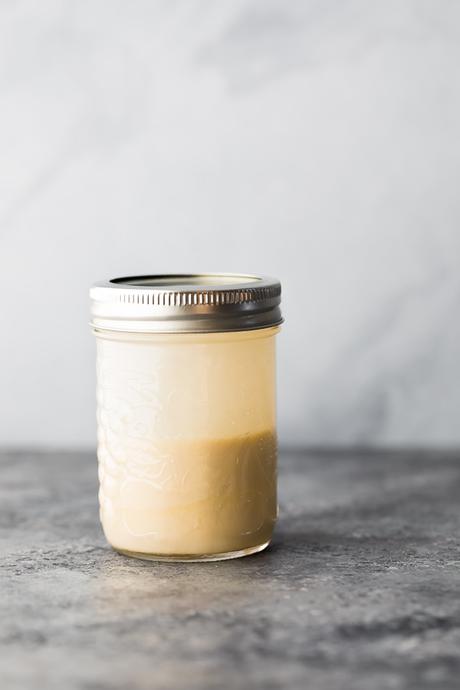 Craving a creamier salad dressing but staying away from animal products/dairy? Then look no further because this creamy maple tahini dressing will be absolutely perfect for you!
Not only is it nice and creamy, but there are only 4 simple ingredients in this tahini dressing, and you probably already have them all in your pantry.
Tahini, maple syrup, lemon juice and water…all of these ingredients are wholesome and nutritious, making this tahini dressing so much better for you than the bottled stuff with all those unpronounceable ingredients!
Don't forget to pin this recipe to save it for later!