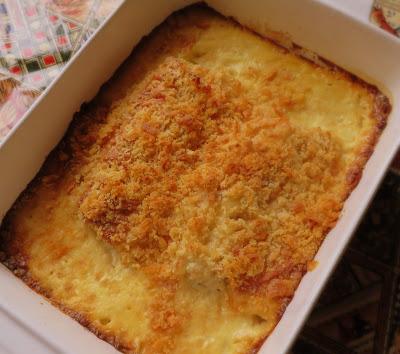 Fish is something which we really love.  We don't eat it near often enough.  I am not sure why that is.  When we do have it I like to have sustainably sourced cod fish, or haddock and sometimes salmon.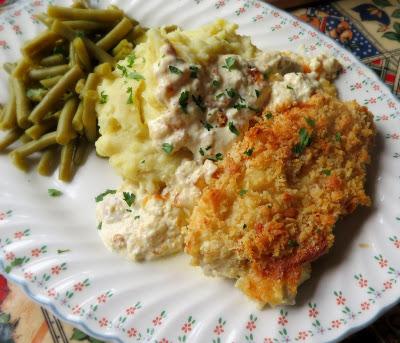 Both of us are allergic to shellfish.  Todd really likes Mackerel and sardines.  I confess  . . .  I am not fond of really "fishy" fish.  I prefer mild flavoured fish.  Salmon is about as strongly flavoured as I will get.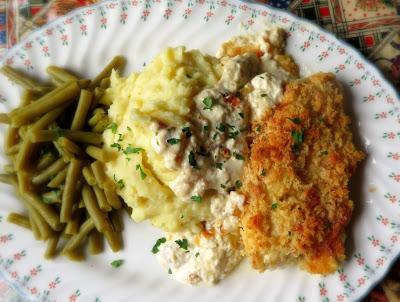 I do love red snapper and red mullet however, and sole.  We haven't had sole in a while. Time to rectify that methinks.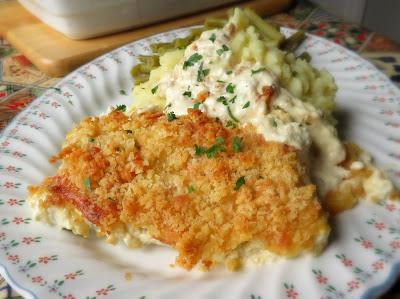 Today we had haddock. 
The Fish Society
has it on offer at the moment. Off-cuts that didn't quite make the grade thickness wise to their fillet steaks.  Its lovely.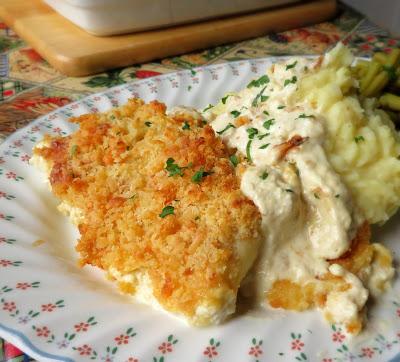 I like buying my fish from
The Fish Society
actually . . . its quality fish and sustainably sourced, well packaged and fresh.  You never know when you are buying fish in the shops just how fresh it is.  There used to be a fish monger in our local market, but I find buying it on line from The Fish Society much easier and more trustworthy, which says a lot.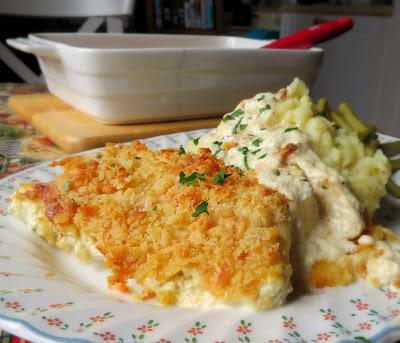 They carry everything from A to Z.  Sashimi fresh, sushi grade and of the finest quality.  Every time I enjoy a piece of their fish I ask myself why we don't do it more often?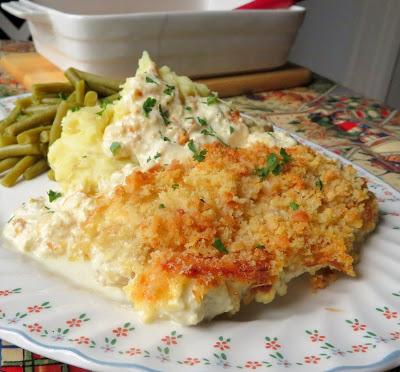 This is a simple dish with delicious flavours.  You lay the fish fillets in a baking dish and squeeze some lemon juice over top, seasoning them also with some salt and white pepper.  White pepper isn't something I really used until I moved over here.  I had always used black before. White pepper actually has a flavor which is quite different than black pepper.   Both white and black pepper come from the same plant, but they are processed differently.  Black peppercorns are picked when almost ripe, and then sun-dried so that the outer layer turns black.  For white pepper the outer layer is removed either before or after drying. White pepper is a bit hotter than black pepper.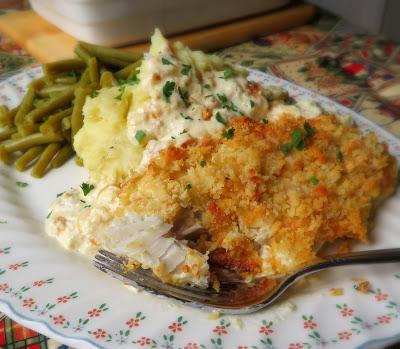 Anyways, after seasoning the fish, you grate some Swiss cheese over top and then cover it with a mixture of cream and mustard, and finally a layer of buttered bread crumbs before baking it in the oven until golden brown and perfectly cooked. It doesn't take long, and it is truly delicious! Truly Easy Peasy! 
Creamy Baked Haddock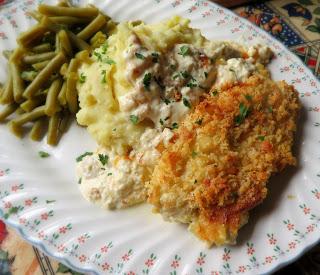 Yield:
6
Author:
Marie Rayner
prep time:
cook time:
total time:
This is a delicious and quick way to prepare Haddock.  Actually you can cook any mild flavoured white fish in this manner.  It is so easy and tasty.  We love it!
ingredients:
6 haddock fillets
1 lemon
salt and white pepper to taste
200g Emmenthaler cheese, grated (1 3/4 cup, Swiss)
300ml of single cream (1 1/2 cups, half and half)
1 TBS Dijon mustard
1/2 cup soft fresh bread crumbs (1 slice of bread, crumbed)
1 TBS butter, melted
instructions:
How to cook Creamy Baked Haddock
Preheat the oven to 180*C/350*F/ gas mark 4.
Butter a baking dish large enough to hold all of the fish fillets in one layer. Place the fish into the baking dish, presentation side up. Season well with salt and ground white pepper. Squeeze the juice of the lemon over top. Sprinkle the grated cheese over all.
Whisk the cream and mustard together, Pour evenly over top of the fish.
Toss the bread crumbs with the melted butter. Sprinkle evenly over the fish. Bake for 25 to 30 minutes, until lightly browned on top and the fish flakes easily with the tines of a fork. Serve hot. This goes very well with mashed potatoes or rice with a vegetable on the side.
NOTES:
If you don't really want to use cream, you can use the equivalent in no fat/low fat evaporated milk, undiluted.  The mustard will remove any of the "Tinned" milk flavor.Created using
The Recipes Generator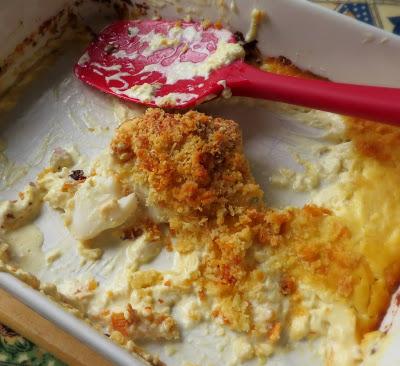 I served this with some fluffy mashed potatoes and green beans on the side.  Yes, they are tinned green beans.  We like tinned green beans.  My sister and I were just talking about that the other day.  We both feel the same.  I guess it is just what we were used to growing up. 
I have to tell you a funny story.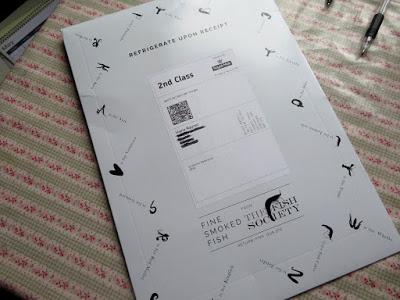 I got this package the other day from The Fish Society.  I stuck it in the refrigerator right away because that is what it said on the outside, and even the postman had said to Todd when he handed it to him that it needed to be refrigerated right away as it was perishable.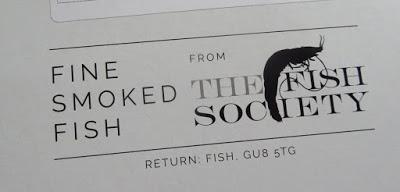 And so into the fridge it went.  I found myself dreaming of smoked salmon mousse  or canapes, etc.  I dreamt about that for hours.  A day or so later I finally got around to opening it.  (I wasn't too bothered because you can keep smoked fish for a bit longer.)  Imagine my surprise  . . .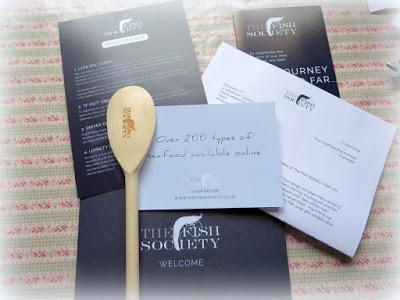 Not a piece of
smoked salmon
in site.  LOL It was their welcome pack!   It contained everything you need to know about their service.  Some of their history, how to get in touch with them, their loyalty schemes, delivery guarantees, etc.  oh and a lovely wooden spoon.  Colour me embarrassed!