It takes some people all their lives to do that one great thing they were always destined to achieve. For others, they wake up on day one being great thanks to awesome parents who did all the work already. Then, there are others who just walk ass backwards into greatness. Like Shakespeare wrote "Some are born great, some achieve greatness, and some have greatness thrust upon them." That's all well and good but there are those who achieve their greatness only to decide, what the hell, may as well try it again. We'll examine a few of those folks here today in part one.
#1 Nolan Bushnell the founder of Atari is also Nolan Bushnell, the founder of Chuck E. Cheese
Nolan Bushnell will be remembered forever as a founding father of the video game industry. Bushnell has been inducted into the Video Game Hall of Fame and the Consumer Electronics Association Hall of Fame. The way right wing talk radio gets all weepy over Thomas Jefferson, there are dudes right now playing Skyrim and HALO who feel that way about Bushnell.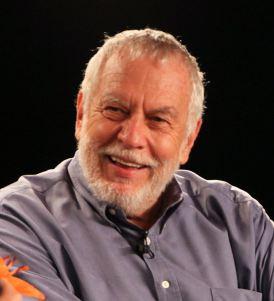 Put this man on the twenty dollar bill already!
An engineer by trade, in 1969 Bushnell and his comrade-in-arms Ted Dabney created two of the world's first video games and founded what would later become console gaming giant Atari Inc. Being engineers they were great at design but not at marketing and their first coin operated game console was called Computer Space which would later be modified to become the game Pong.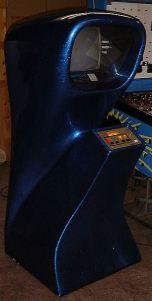 Lame name but oh so sleek and shiny
By 1977, less than ten years after starting Atari, Bushnell had already told Steve Jobs no (when asked for a $50,000 loan so he could start Apple) and had sold off his company to Time Warner for a cool $28 million dollars. Bushnell was set for life and had his pick of what to do next. So, what did he decide to do? He decided to sell pizza and founded the Chuck E. Cheese pizza chain.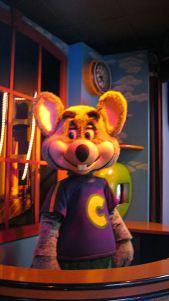 In 1977 after selling off Atari to Time Warner, Bushnell knew the only thing left for him to do was merge his two true loves, video games and pizza. Why? Because F you I'm Nolan Bushnell, that's why. So Bushnell created Pizza Time Theater which would later become Chuck E. Cheese.
Kind of like how Computer Space became Pong; Bushnell is great with the envisioning, not so much with the naming. He saw Chuck E. Cheese as a place for kids to go and eat pizza while playing video games. Seriously. That was his idea. Pretty f'ing simple really. So simple it got Bushnell a BAFTA Fellowship and the Nations Restaurant News "Innovator of the Year" award. Bushnell was also named one of Newsweek‍'​s "50 Men Who Changed America" right next to Thomas Edison, Henry Ford, and Dr. Martin Luther King Jr.
#2 Art Spiegelman creator of Maus, the first graphic novel to win the Pulitzer Prize, is also the creator of Garbage Pail Kids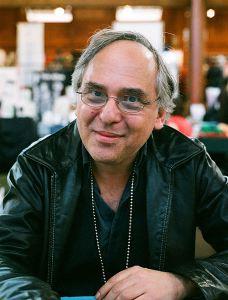 If you've never read the graphic novel Maus then you have missed out on a groundbreaking piece of American literature. In 1992 Maus became the first graphic novel to win a Pulitzer Prize and single handedly legitimized graphic novels as an art form. Written by American cartoonist Art Spiegelman, it was serialized from 1980 to 1991 before being published in one collection. Maus depicts Spiegelman interviewing his father about his experiences as a Polish Jew and Holocaust survivor. The book uses postmodern techniques, most strikingly in its depiction of races of humans as different kinds of animals: Jews as mice, Germans as cats, and non-Jewish Poles as pigs. Critics have classified Maus as memoir, biography, history, fiction, autobiography, or a mix of genres. It all started as a comic strip like Peanuts only with more genocide.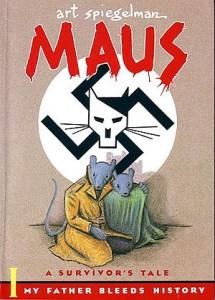 So what was next for Spiegelman? In 1992 when Maus was taken out of its serialized strip form and collected into one volume everyone went nuts. It won the Pulitzer, an Eisner Award, a Harvey Award, and fiction prize from the Los Angeles Times. But Spiegelman had already moved on to other things because seven years before Maus started winning everything, and five years after he had even began writing it, Art was working for the Topps Trading Card Company on a little thing he called Garbage Pail Kids.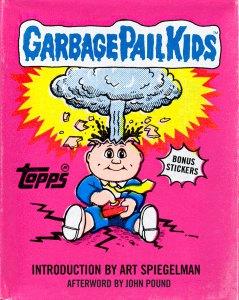 The Garbage Pail Kids were a parody of Cabbage Patch Kids. Each sticker card features a Garbage Pail Kid character having some comical abnormality, deformity and/or suffering a terrible fate, with a humorous, word play-rich character name such as Glandular Angela or Half-Nelson or any other humorous moniker that could go to any character in the card game Old Maid. The cards were immensely popular and their commercial success led to the production of a live-action movie, The Garbage Pail Kids Movie. An animated television series was also created, but its initial scheduled broadcast in the US was postponed due to parental complaints.
Maus may have won the Pulitzer, but no one ever made it into a movie.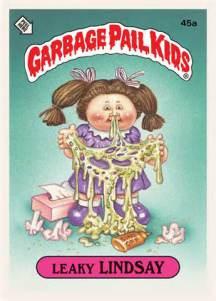 #3 Hedy Lamarr the Hollywood screen legend was also a Nazi hating inventor who helped invent Bluetooth and Wi-Fi
Hedy Lamarr is a legend of the Silver Screen. Lamarr was born Hedwig Eva Maria Kiesler in Vienna and appeared in numerous popular feature Hollywood films, acting alongside at various times Spencer Tracy, Clark Gable, and Jimmy Stewart. After a brief film career in Germany in the early 1930s, she fled her husband who was buddy-buddy with Hitler and secretly moved to Paris. While there, she met MGM head Louis B. Mayer, who offered her a movie contract in Hollywood where she would go on to become a film star. Mayer was scouting for talent in Europe and signed Lamarr up as soon as he met her. Upon her arriving in Hollywood in 1938, Mayer promoted her as the "world's most beautiful woman" and put her to work cranking out big screen hits.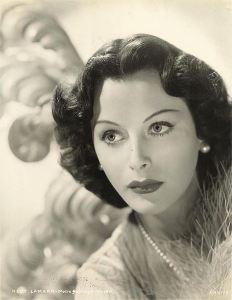 Lamarr was beautiful, a talented actress, and also an amateur inventor. When World War II broke out, Lamarr was particularly pissed off about it since Hitler had seized and ruined her native homeland with his master race bullshit. She was bored with acting and after being told the best way for her to help the war effort would be to help sell war bonds she immediately did and was very successful. However, when German submarines began torpedoing passenger liners, she stopped selling war bonds and declared, "I've got to invent something that will put a stop to that."
So what did she do next? She invented something that put a stop to Hitler's submarines from torpedoing passenger liners.
Lamarr co-created a frequency-hopping system with George Antheil, an Avant garde composer and neighbor of Lamarr in California. Lamarr and Antheil discussed the fact that radio-controlled torpedoes, while important in the naval war, could easily be jammed by broadcasting interference at the frequency of the control signal, causing the torpedo to go off course. Lamarr and Antheil developed the idea of using frequency hopping to avoid jamming. This was achieved by using a piano roll to unpredictably change the signal sent between a control center and the torpedo at short bursts within a range of 88 frequencies in the radio-frequency spectrum (there are 88 black and white keys on a piano keyboard).
The specific code for the sequence of frequencies would be held identically by the controlling ship and in the torpedo. It would be practically impossible for the enemy to scan and jam all 88 frequencies, as computation this complex would require too much power. On 11 August 1942, U.S. Patent 2,292,387 was granted to Hedy Kiesler Markey, Lamarr's married name at the time, and George Antheil.
This early version of frequency hopping, although novel, soon was met with opposition from the U.S. Navy and was not implemented in the U.S. until 1962, when it was used by U.S. military ships during a blockade of Cuba.
Lamarr's and Antheil's frequency-hopping idea served as a basis for modern spread-spectrum communication technology, such as Bluetooth, COFDM (used in Wi-Fi network connections), and CDMA (used in some cordless and wireless telephones).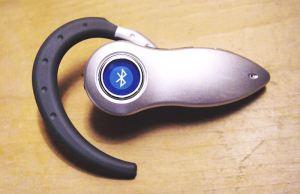 So next time you look for that Wi-Fi hotspot, remember none of it would have been possible unless Hedy Lamarr had decided to do something about Nazi assholes torpedoing passenger liners.
.