Crazy!  That's how I would describe the weather in the USA this week.  First – tornadoes across the southern and the plains states.  Next – extreme flooding in the south.  Then – crazy Santa Ana winds and hot temps in southern California which was followed by a 1000 acre wildfire.  It's been one wild week, and it's not over yet.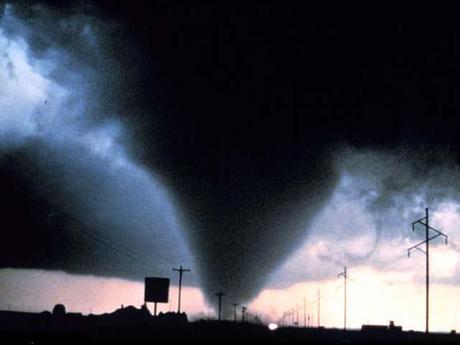 It's been a crazy week.
While no one can predict every unexpected event, we can all try to do our best to be prepared.  I know.  You're heard it before.  I promise I won't guilt you.  But, I do hope my post gets you thinking.  Are you prepared to leave your home at a moment's notice?  If not, what do you need to do to be prepared.
If I may make one suggestion…  Get an emergency kit.  Make your own (click here to see how) or buy one (click here to find one).  It doesn't matter.  What do you need for an emergency kit?  If nothing else, please get the basics: food and water for 3 days.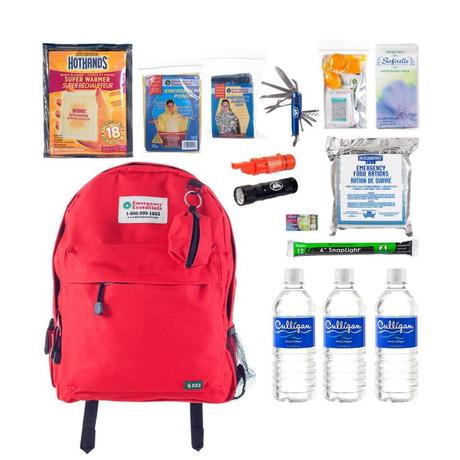 Some basic emergency kit items. This is called the "3-day light" emergency kit from Emergency Essentials (where I bought my family's emergency kit).  Photo courtesy of Emergency Essentials.
If you can go a bit further, add an emergency blanket, a small first aid kit, and a light source like a flash light or a glow stick.  If you are all in, consider adding a change of clothes and copies of your important documents.  There is always more you can add, so don't let that overwhelm you.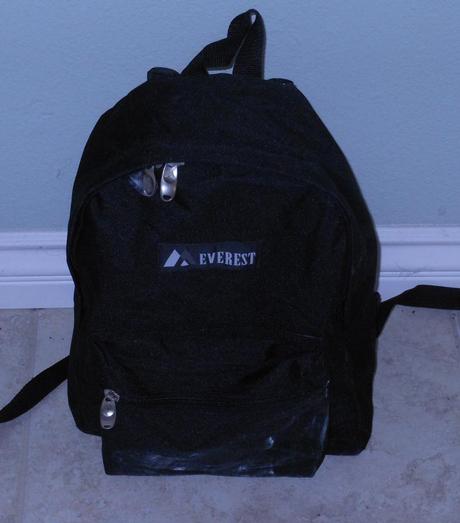 We have a "family" 72 hour kit, which is a set of four backpacks.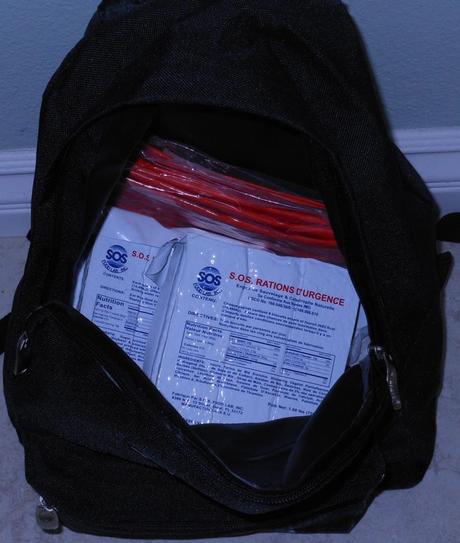 Inside one of our 72-hr kit backpacks.
Please do one thing…  Put some water and food in a backpack and start your emergency kit TODAY!  Not tomorrow, not this weekend, not next week.  TODAY!  Having an emergency kit on hand will give you peace of mind.  You will be prepared for the unexpected.
(Stepping off my soap box now.)
If you want a more comprehensive check list, check out this one provided by Emergency Essentials.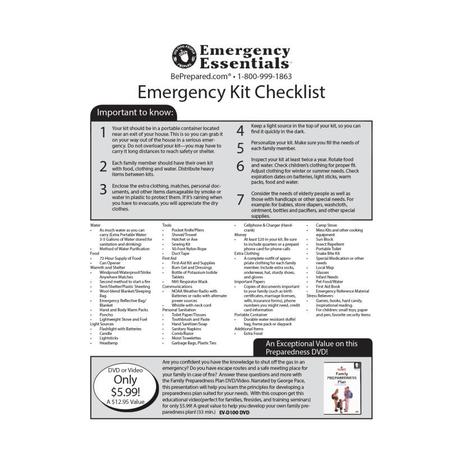 Do you have an emergency kit (a.k.a. 72-hr kit or BOB, bug out bag)? 
If you have one, when was the last time you updated yours?