EasyTracGPS has unveiled an aggressive price reduction on ALL of their GPS tracking systems and devices.
"We've significantly reduced pricing on our entire device portfolio.  We were able to negotiate favorable terms with our suppliers, and we wanted to pass the savings along to our customers".  stated Daniel Villalobos, Director of Sales & Marketing at EasyTracGPS.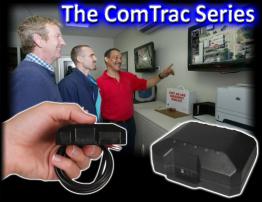 EasyTracGPS' ComTrac™ line of GPS tracking systems are pioneering vehicle fleet and asset management, covert vehicle tracking, emergency and responder personnel tracking, and family GPS tracking.  Their systems and solutions yield improved surveillance and positive results for investigative clients worldwide.  For additional information, visit www.easytracgps.com.
About EasyTracGPS, Inc.
EasyTracGPS is located in the greater Chicago area and is a leading provider of GPS tracking and fleet management systems.  Their devices serve businesses of all sizes including vehicle fleets, private investigators, government agencies, as well as individual consumers.  They have been serving clients worldwide since 2004 and specialize in all aspects of GPS tracking; from vehicle and asset tracking to personal and pet tracking.
For additional information, contact: EasyTracGPS, Inc. 630.359.5804.