Enjoyed my pics from last week's Zoora trunk show? Beside yourself in anticipation of what I wore that evening? Quivering with excitement at my casual mention of a leather dress?
This is what I wore…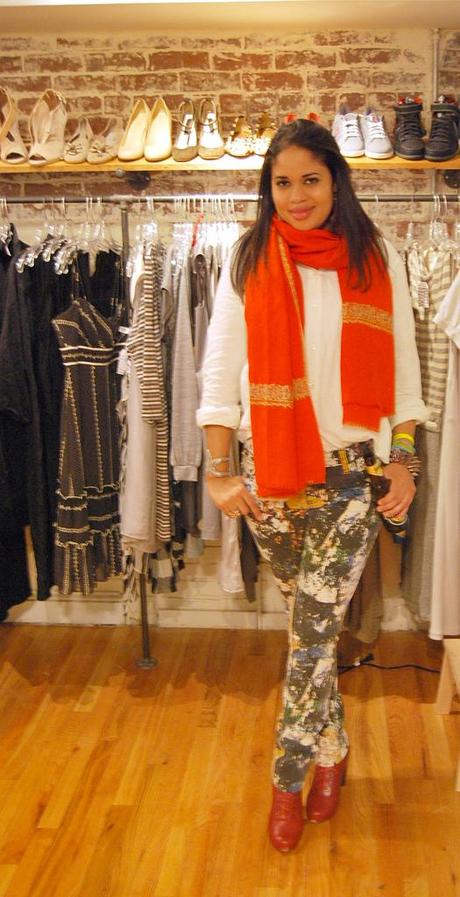 I'm pretty excited about these jeans. I first saw them de Lune and thought they'd be a great DIY. But while DIY's are great, they don't always turn out as well as I hope. Besides, finding plain jeans that fit well to paint would already set me back. I googled, and learned that the object of my affection was created by Tory Burch (I know, right?) and were no longer available in stores. I popped onto ebay expecting nothing and found ONE PAIR AVAILABLE IN MY SIZE. And reasonably priced! Once my lady boner went away, I bid, I won, and I eagerly awaited shipment. They're quite long and need some hemming, but it's love.
As for that leather dress I got? It's Alexander Wang. Short. Black. And backless. And I'm saving it for another post. Gawd, I'm such a tease.
shirt- J.Crew (swapped)
jeans- Tory Burch (via eBay)
shoes- Jeffrey Campbell
scarf- "borrowed" from my mother
Share/Bookmark