Cranberry sauce is swirled into mini cheesecakes and drizzled on top.  The most delicious way to enjoy Thanksgiving leftovers!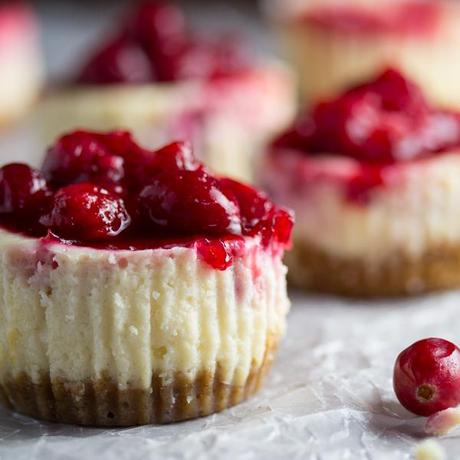 So you may have witnessed my cranberry sauce rant in my Raspberry Balsamic Cranberry Sauce post.  If not, here's the summary:  I am a total, crazy, cranberry sauce nut.
Well this year, I went a bit overboard…I made a double batch of cranberry sauce, and ended up with probably a liter of sauce for 8 people…and there were leftovers…oh so many leftovers!
And looking at the leftover cranberry sauce, and a few blocks of cream cheese that just happened to be hanging out in my fridge, this recipe was spontaneously born.