I hope everyone is enjoying the holiday season! This year we tried several new recipes for Thanksgiving that I will be sharing. We also ventured into making a deep-fried turkey with a deep fryer that can be used within the house. The day before the turkey was injected with a butter and garlic marinade and an Italian seasoning rub was added. Thanksgiving morning the turkey was deep-fried and came out great! My current cooking project is making a turkey stock to turn into a turkey veggie soup!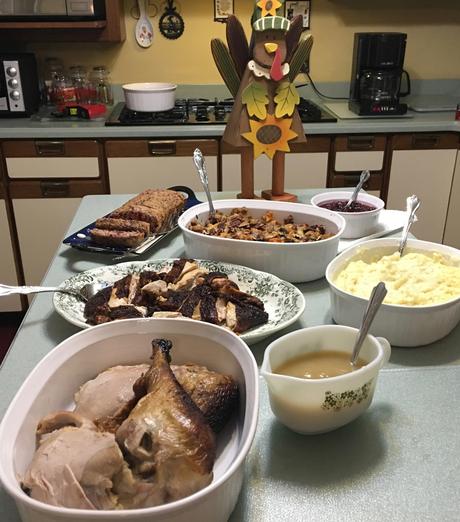 Today I am sharing a wonderful cranberry bread that we served for Thanksgiving and am planning on making it again for Christmas. It is an easy healthy recipe blending together different flavors for a holiday bread that is not sweet but isn't sour either. And it makes two-loaves that warms up nicely in the oven or microwave. It can be enjoyed on its own, with butter, jelly, or other fun topping!!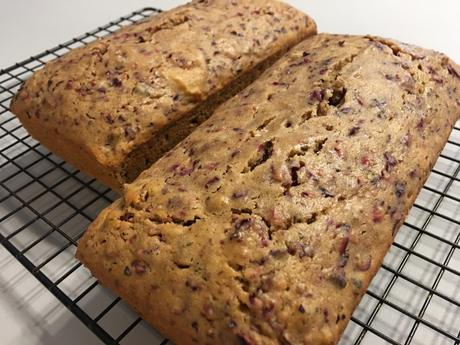 Dry Ingredients
1 ½ cups Flour
1 ½ cups Whole Wheat Flour
1 ¼ cups Sugar
1 tsp Cinnamon
⅛ tsp Nutmeg
¼ tsp Baking soda
Wet Ingredients
¾ cup Fat-Free Milk
½ cup Maple Syrup
⅓ cup Plain Greek Yogurt
2 tsp Vanilla
2 Egg Whites
1 Egg
Filling
2 cups Fresh Cranberries, coarsely chopped
½ cup Chopped Pecans, toasted
Preparation
Preheat oven to 350 degrees; prepare two 8×4 inch loaf pans with cooking spray.
Combine dry ingredients in a large mixing bowl. In a smaller bowl combine the wet ingredients. Then stir the wet ingredients into the large bowl that contains the dry ingredients. Once well mixed, stir in the cranberries and pecans. Divide evenly between the two pans.
Bake about 50-minutes or until a toothpick inserted in the center comes out clean. Cool for 10-minutes on a cooling rack. Then loosen sides of the bread using a knife or spatula to remove from the loaf pans to fully cool. Once cooled, wrap tightly and store in the refrigerator or counter top where it is not too hot.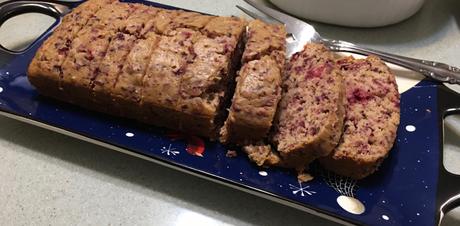 Tagged: baking, Christmas, cranberries, Healthy bread, holiday, holiday cooking, recipe, Thanksgiving