I was thrilled recently to be asked to be an official blogger for Baker Ross, a company specialising in top quality arts and crafts supplies. No matter what you are interested in when it comes to crafts, Baker Ross have something for you.
I was really excited to receive my first box of Baker Ross products, and was delighted to find that they were all Easter themed - and many of them were absolutely perfect for Isabelle's birthday party! As we are having a small family party, there will only be a few children there ranging in age from 5 months to 6 years old (and all boys, apart from Izzy!). I hadn't planned on doing much to keep them occupied as they are really good at playing together, and I hadn't planned to give them party bags...but that all changed when I saw the great stuff Baker Ross had sent me.
The first thing that caught my eye was the chick and bunny gift bag kit - what perfect party bags! The kit came with 4 bags (exactly how many I would need as Isabelle and Isaac are too little for party bags), and when I opened it up it had almost everything needed to make some gorgeous bunny and chick gift bags. I say almost everything needed, as you do need some super glue to stick on the bunny ears, and one of my chicks had no eyes - I improvised with a Sharpie! Other than that, the bags were so quick and easy to put together, but look like I have spent lots of time and effort on them! They will be perfect for the boys to pop their little treats from the Easter egg hunt in to before they leave.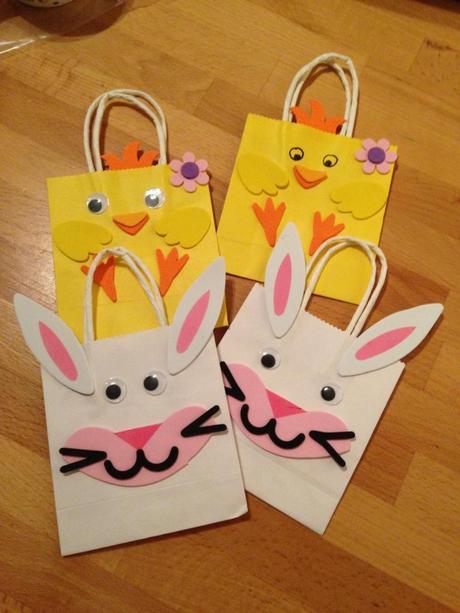 For the Easter egg hunt itself, I thought the craft boxes would be perfect to personalise for the kids to find along the way. After using my gold and silver markers to write each child's name onto a box, I filled each one with some shredded paper from Baker Ross, and will pop a little chocolate egg inside as well.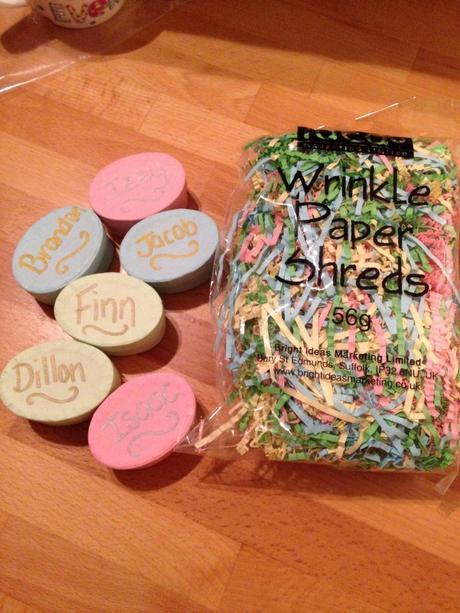 If the weather isn't on our side and we get stuck indoors, I think that the Easter gift box kit will be great to keep the 3 older boys entertained, while the very cute Easter and spring themed sponges will keep Isabelle and Brandon busy - using her Aquadoodle instead of paint for these under 2s.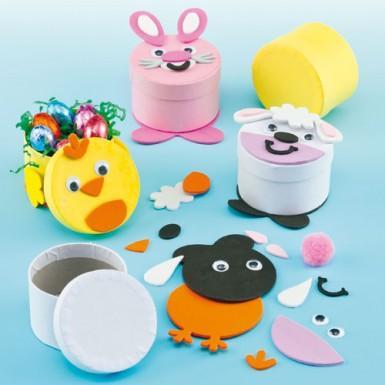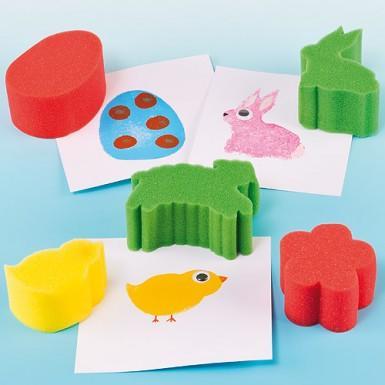 The last thing I have earmarked specially for Isabelle's party are the lovely Easter sprinkles. These sparkly little pieces of Easter themed confetti will be perfect to decorate the table, and also to put inside the clear balloons to add a little something special and sparkly to the balloon bunches.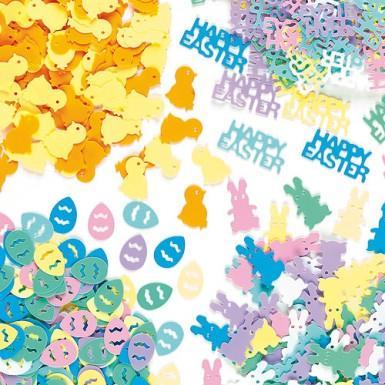 So, now Isabelle's party will have that extra little touch of handmade crafts, both made by me and by the kids themselves. Baker Ross have a huge selection of Easter crafts to keep everyone busy this Easter - from little people like Isabelle to big people like me.
I have plenty more in my Baker Ross box to share with you over the next few weeks in the run up to Easter, so keep you eyes peeled for what I get up to, and check out Baker Ross to get some Easter crafts of your very own.