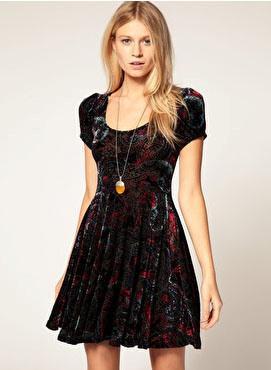 What's smooth all over and gives you a warm and fuzzy feeling every time you put it on? If you guessed velvet, you are right on track. From dresses, shoes and accessories, the lux velvet texture  is making a strong comeback this season and its very winter appropriate. Silk, lace, faux fur and feathers may have dominated the fashion scene lately but velvet is pushing its way through and we are noticing

No longer deemed as an "old-fashioned" look, you can wear it to your hearts content!
In Nina Garcia's new book, What to Wear for Every Occasion, Marie Claire's fashion director gives us some handy tips on dressing well. Here's one:
"When dressing for dramatic effect, do something surprising."
This means, don't limit yourself to one texture when coordinating outfits. She recommends taking an edgy top like a military jacket and mixing it up with a velvet skirt. Don't be afraid to pair with opposites like vintage with modern and off-the-rack with couture, formal with casual. And if you like to wear all black, add a striking color accent by way of shoes or a bib necklace—I couldn't agree more!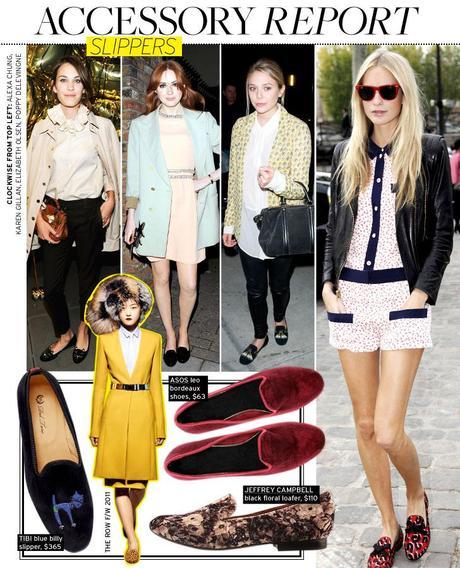 Last month, WhoWhatWear.com featured lovely ASOS leo bordeux shoes made of red velvet and you can bet that it's on my winter wish list! (The fact that it reminded of red velvet cupcakes did help with my selection

) And last but not least, for your jewelry needs, 1928 has a few velvet styles that we think you'll love: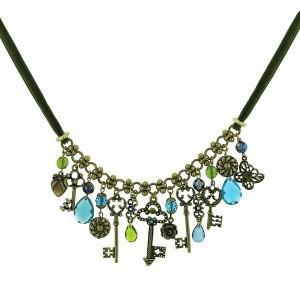 Vintage Charms Green Velvet Cord Necklace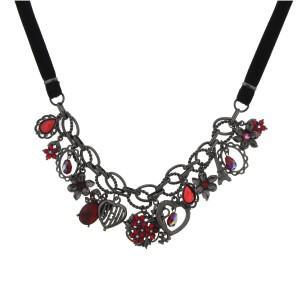 Bella Rouge Ruby Red Charms Velvet Cord Necklace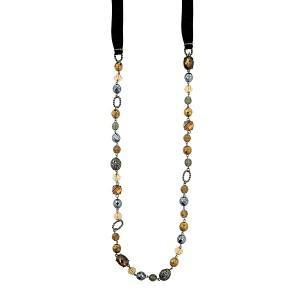 Winter Woods Beaded Opera Length Necklace (w/ black velvet cord)