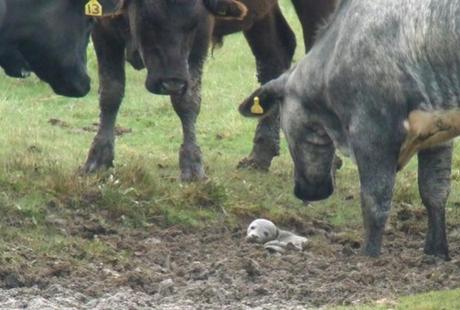 In the most recent showcase of animals showing compassion for one another, a herd of cows has helped save a stranded baby seal in England. The five day old seal . . . Read More (Sourced through Scoop.it from: www.ecorazzi.com.)
GR: The larger number of similar incidents across many species supports the idea that the emotions of other species resemble those of humans. For some humans, the similarity awakens sympathy for our fellow creatures. Killing them, eating them, and exploiting them becomes sad tragedy.
This entry was posted in Animal Rights/Welfare and tagged Animal Rights/Welfare, animal-cruelty by
GarryRogers
. Bookmark the
permalink
.