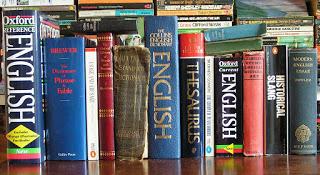 image by jovike. 

As a college instructor who has been teaching classes English departments since the 1980s, my observations about aging often focus on word choice, etymology, usage, technical terms for phenomena observed by people in aging bodies, and evolving definitions:
Generation Jones-er as a specific term for younger Boomers
Gerotranscendence as type of wisdom often associated with advanced age
Gray vs Grey in the context of my age-correlated changes to my hair color
Grounded as my focus word for inviting greater calm and maturity
Midlife defined not by age but by a variety of milestones
Older Adults as the preferred term replacing elderly, seniors, senior citizens, etc. 
Vollendungsroman a literary term for a novel of completion or fullness 
Consequently, my curiousity was piqued when I saw @MerriamWebster share a link to their Time Traveler search tool. 
https://www.merriam-webster.com/time-traveler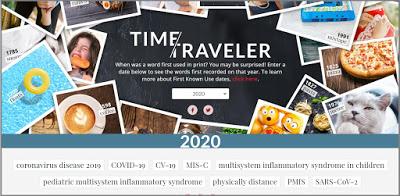 The editors are documenting how their dictionary reflects the all-consuming influence of the current global pandemic: 
coronavirus disease and abbreviations COVID-19 and C-19
pediatric multisystem inflammatory syndrome 
physically distance
SARS-CoV-2 
Their tweet encouraged followers to look up neologisms for their birth year. I read several replies, seeing what new words entered their dictionary in the 1990s, 1980s and 1970s.  
However, I wanted to go back to the 1960s to see what words emerged during the year that I made my first appearance. While my search result included words related to diseases of the body and the mind as well as words related to crime and other social diseases, I decided to avoid any scuzzy words--well, except that one. 
The words that caught my eye invoke a bygone era of corporate America, hostesses, rocket ships, fashion and films. 
Filmmakers heralded in this era were largely white men of European descent. Some of their best known films were released in prior decades, but this term emerged to evaluate the way some directors reached through the camera to put their fingerprints all over the narrative.  Watch Orsen Welle's
Citizen Cane
or Alfred Hitchock's
Notorious
for examples of the work of what critics in the 1960s called an auteur. 
Women in the 1960s felt the pressure to be the hostess with the mostess when their husbands brought the boss home for dinner. Did
Goodhousekeeping
include a recipe? Because rum is an ingredient, maybe Bananas Foster--developed in New Orleans--appeared in short stories published in the
New Yorker
of
Harper's Magazine
as a hallmark of fashionable food for that year. 
The space race dominated people's news hour, but words crossed over from aerospace into other fields, such as marketing. I can attest to the dominance of all things rockets and astronauts because I have a cousin named after Neil Armstrong. Can you guess what year he was born? 
While Twiggy would not ascend into supermodel status until the middle of this decade, this eye-catching fashion made its fashion debut by the start of this decade. True, most high school girls still had to kneel in front of the principal to prove that their skirts met the dress code standards. However, the fashion magazines were challenging the mores of Eisenhower Era images of femininity and fashion. 
Not only were miniskirts ready to emerge, the decade was gestating the hippie movement. The neologism "hippie" will not appear in Merriam-Webster until 1965 and Woodstock did not take place until 1969. However, the beatniks and other countercultural phenomenon were challenging norms. It will take a while before prefaded jeans will be a staple of the Levi brand jeans line. I remember buying my first pair of prefaded jeans in the mid 1970s. However, the concept of stressing fabric to look faded does appear in the early 1960s. 
As an English major studying in the 1980s, I was assigned to read short stories and novels from the mid Twentieth Century. Many of these works describe the psychological trauma that men faced by working in offices where not only was their behavior scrutinized by their personalities. The year before this word appears in the Merriam-Webster dictionary, a play satirizing corporate culture opened on Broadway: How to Succeed at Business without Really Trying depicts a culture where win-win was a buzz word.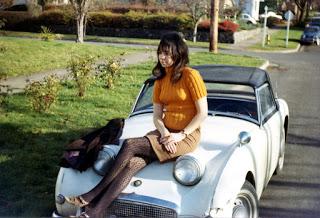 Image by gbaku

What can you infer about society
by looking up words that appeared
the same year that you did? 
Related: 
My JFK Memory
Frank Sinatra and "Summer Wind" Memories
The Mamas and the Papas "Monday Monday" 
A B&W Photo of Me and My Mother from the 1960s