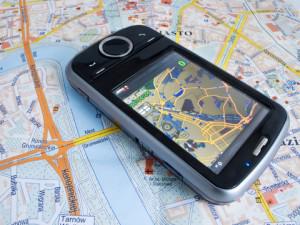 Rep. Edward Markey [D-MA-7] has prepared draft legislation of the "Mobile Device Privacy Act" relative to last year's disclosure of geolocation of cellphones by the company Carrier IQ to communication carriers, telephone equipment manufactures, and operating systems manufacturers like Apple and Google.
In a follow-up  last  week, The Washington Post writes: "The push for legislation comes after it was found that a piece of software called Carrier IQ was installed in about 150 cellphones from AT&T, Sprint and T-Mobile. The software recorded data such as carrier networks, data transmission speeds, phone numbers called, Web sites visited and battery life. The software was designed to tell mobile carriers about the status of their networks, but the company admitted in December that its software might have captured keystrokes or the content of messages by accident."
Rep.Markey wants the Federal Trade Commission to investigate whether Carrier IQ was being unfair or deceptive toward consumers, saying that the software raised serious privacy concerns. Federal investigators are believed to be investigating those allegations.
Read The Full Article Here…