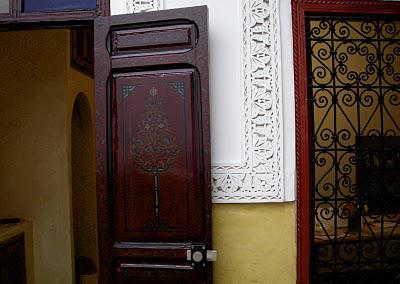 Painted doors, window grilles, cut plaster work..........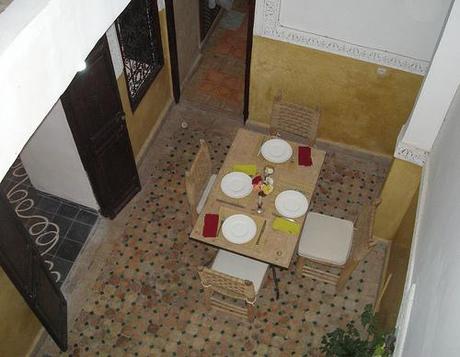 We often used to eat in the courtyard which was open to the sky. Our dining room furniture was all made locally. The table was inlaid with all sorts of little natural pieces of tile in basically pinks with little tinges of green.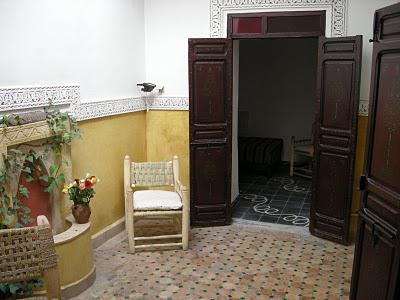 Another picture of the courtyard with traditional tile and the chairs which were made down the road on derb Dabachi.